The early 2000's was a unique time for the fashion industry. Teens were still heading to malls to buy overpriced graphic tees, logos were plastered on nearly all garments, and you'd pay an upcharge to receive pre-distressed denim. 
Perhaps the biggest trendsetter during the time was Abercrombie & Fitch. The teen clothing retailer was known for their overpriced clothing and models who wouldn't wear anything. The company tried to style itself as the exclusive brand for the popular and beautiful. By doing this, they needed to exclude other people.
Admittedly, this kind of worked. High schools and college campuses couldn't avoid the moose logo, and pop songs even had an affinity for girls that wear Abercrombie & Fitch. The brand was riding high, but it was only a fashion trend. Like all other trends, it was bound to decline. 
When trends change, most retailers adapt. The problem with Abercrombie: it wasn't just their clothing that needed a rebrand. Before the internet was canceling celebrities, Abercrombie's CEO made some statements worthy of ridicule. It would take a few years before he got backlash, but it hit hard. 
Abercrombie & Fitch might be an early example of internet cancelation. The brand felt the impact of public scrutiny, but slowly clawed its way back. With a resurgence of 00's fashion on the horizon, Abercrombie might be poised for a bigger, more inclusive comeback. 
How Abercrombie Became Popular
For a brand that stitches "est. 1892" all over their clothing, their early history doesn't have a whole lot of impact on the fashion world. The brand began as a store selling sporting goods and apparel, and functionality may have been more important than fashion. It wasn't until the late 80's that the tides would turn. The Limited Inc. acquired Abercrombie when it was on life support, and put the emphasis on fashion. 
Much of the controversy surrounding the brand begins with Mike Jeffries who became CEO in 1992. He would make an attempt to appeal to teenaged customers in this role. Eventually Abercrombie & Fitch would start popping up in more malls and see a shift in promotional materials. This is when the brand started to become more edgy, using images that would replicate the beefcakes of the 50's. 
This would attract attention, and that attention would oddly sell clothing. Specifically, the popular crowd would flock to a store with traditionally beautiful models plastered all over. This would become an important part of the brand's strategy: attract cool people, and the rest will follow. 
Abercrombie pushed boundaries and saw its share of controversies during its rise. They had claims of offensive graphic tees, overly sexual print materials, and discriminative hiring practices. Still, they grew. A&F saw 52 quarters of growth in the 90's and early 00's, but that would change midway through the decade. 
Jeffries would be candid about his intents with the Abercrombie & Fitch brand. In a 2006 Salon interview, he was quoted saying:
Candidly, we go after the cool kids. We go after the attractive all-American kid with a great attitude and a lot of friends. A lot of people don't belong [in our clothes], and they can't belong. Are we exclusionary? Absolutely. Those companies that are in trouble are trying to target everybody: young, old, fat, skinny. But then you become totally vanilla. You don't alienate anybody, but you don't excite anybody, either.
As sales slowed, this strategy received less favor. Inclusivity was replacing exclusivity, and Abercrombie wasn't keeping up with the times. 
Canceling Abercrombie & Fitch
When Jeffries spoke with Salon, his interview wasn't viewed favorably. He also wasn't surprising anyone because Abercrombie's strategy was visible to any passerby in the mall. As time passed, he probably forgot about this interview and thought it would fade to obscurity. 
But it was on the internet. As many influencers and celebrities have learned in recent years, the past can come back to haunt you online. Nothing is really gone, even those snide little comments from several years ago. In 2012 Jeffries found himself in another scandal when he was sued for making flight attendants wear nothing but and A&F polo, flip-flops and boxer briefs on his private jet. Likely this renewed interest in his antics, and journalist were able to confirm his extreme behaviors using the archived Salon article. 
Soon enough, Abercrombie was getting the cancelation treatment. Ellen mentioned Jeffries on her show, the brand received major criticism, and an artist released an Attractive & Fat campaign to showcase body positivity. The brand also found itself the subject of a "Fitch the homeless" hashtag encouraging people to donate their old A&F clothing. Suddenly, everything that built the Abercrombie & Fitch brand was being used to destroy it.
After the backlash, Jeffries left the position of CEO in 2014. If there was any hope of rebuilding A&F, he could not be part of the picture. Sales were slumping and the brand continued to receive criticism.
If there's one upside to getting canceled by the internet, it's that feedback lives online for all to see. Past customers could air their grievances and leave suggestions. If the brand was going to improve, they could listen to the public. People told A&F everything they had done wrong. Now, they needed to fix that. 
Uncanceling Abercrombie & Fitch
By the mid 2010's, Abercrombie & Fitch was an exclusive club that no one wanted to join. So it was time for an overhaul, and this time the brand left the doors open for all to join. 
Part of the rebrand forced A&F to address their problematic behaviors and revise them for the next generation. Shortly after the 2013 scandal, larger sizes were added to the catalog. The store also shook-up their offerings by introducing a new color: black. For years there was no black clothing in the store. Likely this is because the color was associated with goth and punk styles; Abercrombie was a preppy brand. 
The new A&F would showcase its diversity openly. Gone were the days of "All-American," at least as Jeffries would describe the term. Now, the brand would focus on recruiting hires from different cultural and ethnic backgrounds. During its 00's popularity, A&F would often receive criticism for its lack of diversity. A small percentage of associates were people of color, and their strict style guides reinforced white beauty standards.
Abercrombie's new direction was visible outside of the stores. Marketing materials reflected the changes, and the models actually wore the clothing this time. By 2020 they were including body positivity in their marketing, allowing their clothing to represent larger bodies. They have also been an ally to the LGBTQ+ community for years, and continue to support queer organizations. It's clear A&F was working to reinvent itself to align with Gen Z's values and priorities, but it's unclear if that was chosen or forced.
Still, they exist in a world where their history can never be ignored. Their brick and mortar stores have a diverse team of associates, the lights are turned on, and clothing is the focus. Their digital footprint is far less wholesome, and people aren't so easy to forgive past mistakes. 
Can Abercrombie & Fitch Become Popular Again?
From the late 90's to early 10's, Abercrombie actively tried to make itself an exclusive store. If you didn't fit the mold, you could try Sears. Nobody likes to be excluded, but the brand did grow by catering to a specific demographic. If you ever walked by an Abercrombie & Fitch in the mall, it's there because this strategy worked. In a way, this differentiated from other teen retailers.
Now, Abercrombie & Fitch is more inclusive. So is everyone else, and they might be chasing trends rather than inventing them. Even if the new direction doesn't allow the brand to stand out in the crowd, it does allow them to be lumped in with other trendy brands. After 2017, sales at A&F started to rebound. They were looking strong until 2020: a year that challenged many brands. 
With the changes, A&F is getting recognition for its clothing. Outlets like GQ have recognized some of the items in their collections, and A&F actually wants the clothing to be wearable. Items (mostly) won't be covered in logos, and they're cut to fit real human bodies. Plus, they have promotional offers now. While the clothing is still expensive, there's also a chance you can find a decent discount. 
Right now, it seems like Abercrombie & Fitch is stuck in lukewarm territory. Sales aren't at their peak, but they're not dropping any more. The brand may never truly escape its past controversies, but it can demonstrate a commitment to change and a dedication to the clothing itself. All it takes is one great item, and customers might find a reason to return to A&F. 
Plus, early 00's fashion might be making a comeback. TikTok has already given Abercrombie some love, and the brand reached its peak coolness during this era. As someone who grew up during this time, it's hard to imagine high schoolers without their overpriced moose logos. Abercrombie & Fitch is a reminder of life in the 00's, even if it's a shameful one.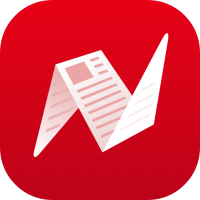 This is original content from NewsBreak's Creator Program. Join today to publish and share your own content.