The H3 podcast took this week off the internet due to the ongoing feud with Youtuber Trisha Paytas. During past weeks, viewers have started putting together Payta's neverending questionable accusations towards people in her past.
In a September 7 YouTube video, a user who goes by MYSTERIOUS accused Paytas of incorrectly stating that a previous teacher who they said molested them was arrested, while Hacmon was accused of "stealthing" (removing a condom during intercourse without consent) by women who say they are his previous partners. Paytas has since said she was given incorrect information, while Hacmon has denied the allegations.
While Paytas is used to criticism, they said it's going too far now, saying the subreddit dedicated to the "H3 Podcast" and its creators, YouTubers Ethan and Hila Klein, has launched a "hate campaign" against them.
Now, the subreddit, which was created for fans to discuss the Kleins' YouTube content, is mostly home to discussions about Paytas' drama with the Kleins.
The problem of continuing to milk the feud with Trisha Paytas is that it will eventually turn them into an uncomfortable version of Paytas: a Youtuber that feeds off of drama to create a sense of self.
Paytas sense of self-definition is determined by what others talk about her. It would be disappointing to see the H3 podcast turned into a group of people craving drama to survive the unpredictable habitat of Youtube.
It would be far-fetched to say viewers miss the old H3 podcast, whose identity was constructed on the blindsided accusations of the unreliable narrator Trisha Paytas officially is.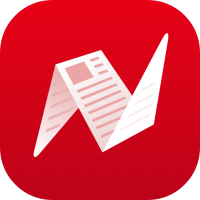 This is original content from NewsBreak's Creator Program. Join today to publish and share your own content.