In an era where casual relationships are in vogue, looking for something serious might seem like too much of a craving. Not sure what you want? Here are three signs you are looking for something more serious.
#1. You keep daydreaming plans.
Lately, I've been hooking up with this guy. He comes over every Friday; we've long conversations, watch movies, smoke a little bit, and then we have sex. I haven't dared to disturb that order because I don't know what exactly I want from him.
Maybe I just want that. Or perhaps I want to go on a trip with him and have dinner together in that little café that keeps popping on Instagram, but I shouldn't come up with it, at least not now; oh but how I'd love to go hiking together to that park north of town — God, I just started daydreaming again.
Answers are encrypted in sudden cravings , and that's why daydreams are our best advisors. They are dexterous psychoanalysts of what we truly want. Pay attention to what you long for; resolutions might be already hovering around your mind.
#2. You feel like a teenager — again.
Feeling like a teenager is a sensation that touches everything in you.
You look at yourself in the mirror and perceive a beautiful, desired person. You feel confident, and that's why you can find in him a confidant of your strangest thoughts. It's like when you were sixteen and wanted to kiss someone endlessly, only stopping to mutter the most romantic thoughts you could come up with right into his ear.
#3. You just can't stop texting.
Do you take your phone everywhere with you just to text him back, even when you go to the bathroom and have to maneuver everything with one hand? Maybe you're more than infatuated with that person and want things to take a walk on the serious side sooner rather than later.
When this guy writes to me, my world skips a beat — I just have to text him back. If I'm in the middle of the road, I'll pullover; if Emily in Paris is about to kiss her hot co-star, I smash the pause button.
I just have this insatiable need to tell him everything, everything I do, and think. Sometimes, when I'm still unsure whether I want things to become more serious, I take a step back and look at the amount of time I've been putting into communicating with this person. And then I know the answer.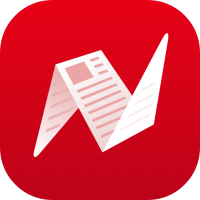 This is original content from NewsBreak's Creator Program. Join today to publish and share your own content.