The big news in New York today: Governor Andrew Cuomo has announced his intention to resign from office. Fourteen days from now, Cuomo will step down and be replaced by Kathy Hochul.
Who is Kathy Hochul? The Buffalo native has been serving as Lieutenant Governor of New York since 2015. As the state's new governor, she will be the first female to hold this position.
Scroll through Hochul's Twitter feed, and you will get a sense of her current role. The 62-year-old claims to travel "to all of New York's 62 counties annually." Other posts seem to back up this claim. Hochul can be seen in photos with local business owners, highlighting their work and their impact on their communities. Her briefing binder appears as a recurring theme, its thickness an indication of her extensive workload.
Hochul also brings attention to issues such as affordable child care. A tweet on July 30, 2021 reads: "As Co-Chair of Child Care Availability Task Force, proud that NYS is making historic investment in child care. Can't have a full economic recovery without boosting affordable and quality #childcare for NY families - especially working women."
Lately, the majority of Hochul's tweets concern the rising COVID-19 cases brought on by the highly contagious delta variant. Hochul regularly encourages New Yorkers to get vaccinated, while reflecting on the valuable contribution of the essential workers in the healthcare industry.
The New York Times characterized Hochul's ascension to governor as "a remarkable rise for someone who has largely toiled in obscurity." Their portrait seems to suggest that Hochul's style is significantly different from Cuomo, writing:
Ms. Hochul, in contrast, has established deep reservoirs of political good will, spending much of her tenure on the road, highlighting the administration's agenda and engaging in extensive on-the-ground politicking.
So what can New Yorkers expect from this new leadership by Kathy Hochul? Described as "tenacious" by her mentor, U.S. Representative John J. LaFalce, New York's new governor will need that tenacity as the state reckons with two big disruptions: Cuomo's resignation and the delta variant.
Another tweet on July 29, 2021 gave some background on Hochul's heritage, in a birthday message to her father: "Born to poor Irish immigrants, lived in a trailer with my Mom, worked in the steel mills. But with a college degree, strong work ethic & positive attitude …eventually rose to be President of an IT company. Taught me the value of hard work."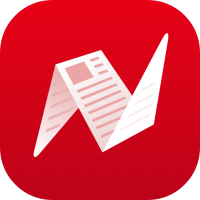 This is original content from NewsBreak's Creator Program. Join today to publish and share your own content.