New York City - Restaurateur Danny Meyer spoke with CNBC on Thursday morning, announcing the new vaccination policy for all his NYC restaurants. The policy requires all restaurant staff to provide proof of vaccination. Furthermore, all restaurant patrons will need to present their vaccine cards or Excelsior pass at the door.
Meyer is the CEO of the Union Square Hospitality Group. He is also the founder of the wildly popular fast food chain Shake Shack. Meyer's restaurants include New York City favorites, such as Gramercy Tavern and Daily Provisions. The company also manages one of MoMA's eateries, The Modern.
If you go to the Union Square Hospitality Group website, their vaccination policy will pop up with the following message:
To keep our community safe, from September 7, 2021 forward we are requiring all guests to show proof they are fully vaccinated. Our teams are required to be fully vaccinated as well. Please bring along either your physical Covid-19 vaccine card, your New York State Excelsior Pass, your relevant state-provided vaccine pass, or a photo of your vaccination card to share upon arrival. Thank you for your understanding as we work to provide the most comfortable and safe experience for both our guests and our teams. We look forward to seeing you soon!
During the CNBC interview, Meyer said that the vaccine mandate decision follows "the lead of both city, state, and federal government." In recent days, Mayor Bill de Blasio announced that all city employees would need to provide proof of vaccination. If unvaccinated, they would be required to participate in regular testing for COVID-19.
Shortly thereafter, New York Governor Andrew Cuomo announced a similar requirement for all state workers, saying that any patient-facing health workers would be required to get the vaccine. Regular testing would not be sufficient enough.
These stricter mandates are a reaction to the rising cases due to the highly contagious delta variant of the novel coronavirus. Currently, this new variant is responsible for the majority of new COVID-19 infections in the city.
Compared to other parts of the United States, New York City has a relatively high vaccination rate, but we are still only at 55% citywide. The newest incentive to get vaccinated offers a $100 pre-paid debit card for any resident who receives a vaccine from a city-run facility. Community organizations can also receive referral bonuses for members who get vaccinated.
Although the announcement from Danny Meyer may set an example for other restaurant policies across the city, its effectiveness remains to be seen. Healthcare professionals have repeatedly emphasized the importance of one-on-one conversations with hesitant individuals.
Are you on the fence about getting a vaccine? Talk to your doctor about your concerns. Did you know that over 96% of doctors are fully vaccinated as of June 2021?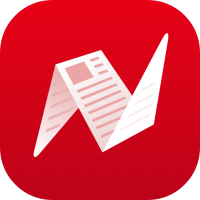 This is original content from NewsBreak's Creator Program. Join today to publish and share your own content.