You probably remember the first time you saw a Passiflora incarnata. The common name is "purple passionflower," also referred to as a "maypop." If you have never seen one before, you might wonder if the flower in the photo above is a fake.
I came across this passionflower a few days ago on a street corner in Brooklyn. When I saw its intricate design, I remembered my first maypop sighting. Decades ago, while traveling through Western Europe, I saw one growing on the side of a building. I thought it was the strangest flower I had ever seen.
While researching the Passiflora incarnata, I found similar accounts. A Reddit post declared that the flower was from an "alien planet." Plant City Observer echoed this sentiment, describing its "bizarre, lavender zigzaggy petals and yellow-star stamens" as evidence that it must be from somewhere other than Earth.
As strange as this flower appears to be, the maypop should be familiar to anyone living in Tennessee. Why? For over a hundred years, the passionflower has been recognized as an official flower of the southern state. However, even a Memphis local had trouble seeing the Passiflora incarnata as a legitimate plant:
It didn't resemble any flower I had ever seen before and I wasn't sure it was real. It wasn't until many years later that I finally learned what I had come across. - Gardenista
Seeing a passion flower in Brooklyn is unusual, though. The fast-growing passion vines fare best in full sunlight which can be difficult to accomplish in an urban environment. In this case, the fence line sits on the edge of a wide intersection, allowing for a better chance at catching those rays.
Why are they called "maypop" anyway? I found two answers to this question. Passionflower vines also grow passionfruit. Apparently, when stepped on, the fruits make a popping sound. Here's another reason for the name: In May, the fast-growing plant suddenly "pops" out from the ground.
Ants traveled along the vines of this trailing maypop in Brooklyn. At first glance, it may seem like the passionflower was in trouble. Luckily, the plant and insect have a mutually-beneficial relationship. The flowers provide sweet nectar for the ants. In turn, the ants keep other harmful pests at bay.
A particular butterfly - the Gulf Fritillary - uses the Passiflora incarnata as a larval host. The bright orange butterfly, also known as a "passion butterfly," lays its eggs on the plant's leaves. This particular purple passion flower probably won't see this kind of action, though. As the "Gulf" part of the name suggests, this fritillary butterfly is mostly seen in the southern part of the United States.
If you want to get a closer look at these odd and beautiful passion flowers, the Brooklyn Botanic Garden lists them on their "Plants in Bloom" page online.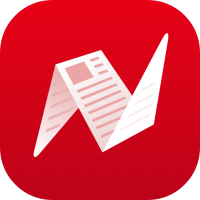 This is original content from NewsBreak's Creator Program. Join today to publish and share your own content.