New York City - Last August, an all-female brass band played a free concert in Grand Army Plaza. My partner and I happened to be walking by when we heard the music. We paused to listen, along with a few families, couples, and solo cyclists.
Scattered in loose formation across the plaza, we quietly listened to the big sound from the tuba, saxophone, and trumpet. Some of us swayed to the music. Months into the pandemic, this simple pleasure felt enormous.
Scrolling through the free summer concert series list on the NYC Parks Department website, I was delighted to find the Brass Queens among the performances this year. They will be playing a free concert this Saturday on 5th Avenue in Brooklyn's Park Slope.
Have you been enjoying any free live music lately? Not sure where to go? Here are four free summer concerts scheduled for the next four days:
Music on the Green
To heighten the effect of Maya Lin's "Ghost Forest" in Madison Square Park, Carnegie Hall has selected nature-inspired musical performances "to provide visitors with a meditative experience."
Date: Wednesday, July 28, 2021
Time: 6:00 pm to 7:00 pm
Location: Oval Lawn in Madison Square Park
Waterfront Concert Series: Forever Ray, the Sound of "The Genius," Ray Charles
Bring a blanket or chair to this celebration of Ray Charles, an invitation to "relive the legendary sounds of one of the most prolific icons of our time."
Date: Thursday, July 29, 2021
Time: 7:00 pm to 8:30 pm
Location: Astoria Park Lawn in Astoria Park
Picnic Performances: Carnegie Hall Citywide: Adrienne Warren & Friends
Known for her extensive work in musicals on Broadway and West End, Adrienne Warren is currently working on her solo debut album.
Date: Friday, July 30, 2021
Time: 7:00 pm to 8:00 pm
Location: Bryant Park Lawn in Bryant Park
SummerStage: The Originals with Special Guest and Performance by Slick Rick
Listen to the "sound of New York" at this concert featuring hip-hop legends, including DJ Stretch Armstrong, Clark Kent, Rich Medina, Tony Touch, and D-Nice.
Date: Saturday, July 31, 2021
Time: 5:00 pm to 8:30 pm
Location: Rumsey Playfield in Central Park
This summer, there are over a hundred free concerts happening across the five boroughs. To find one in your area, head over to the NYC Parks Department website where you can filter your search by neighborhood, date, and time of day.
In the middle of August, there will be five "Homecoming" concerts. Full details have yet to be released, but we know the locations: Orchard Beach in the Bronx, Richmond County Bank Ballpark in Staten Island, Brooklyn Army Terminal, Forest Hills Stadium in Queens, and the Great Lawn in Central Park. You can sign-up for updates online.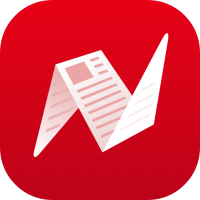 This is original content from NewsBreak's Creator Program. Join today to publish and share your own content.