New York City - One of the last cinemas to reopen this year is also one of the most experimental. Anthology Film Archives is known for its extensive collection of avant garde films. On August 5, the theater will present its first in-person screening of 2021.
The screening is uniquely suited to the physical space of a real-life theater. Paul Sharits's film Razor Blades requires two projectors for a proper display. Anthology has restored the 25-minute work created between the years 1965 to 1968. It's the perfect setup for a return to the cinema.
By means of color combinations, the strobe-like flickering of the dueling projectors, a high-volume stereo soundscape, and single-frame imagery, it demonstrates the cinema's capacity for exploring the mysterious interaction between light, color, rhythm, eye, and mind. The double projection piece never exhibits precisely the same way, rendering every screening a unique experience.
Anthology Film Archives Photo Credit: Eden, Janine, and Jim via Flickr
Anthology first opened its doors in 1970. The 50th anniversary coincided with the pandemic lockdown in 2020, resulting in a distanced celebration. Its founder, Jonas Mekas, is known as the godfather of avant garde, but according to an interview conducted near the end of his life, he did not identify with the term. Mekas died in 2019.
Asked what attracted him to the avant garde, he takes issue with the term. "There is nothing avant garde about what I have done and what I am doing." He simply says he has spent his life doing what had to be done. - The Guardian
Like other film cinemas in the city, at the beginning of the pandemic, Anthology transitioned many of its planned in-person screenings to virtual events instead. These included free screenings of the films made by their founder Jonas Mekas. There are currently 140 videos up on their Vimeo account.
When I first moved to New York City in 2008, an acquaintance invited me to a screening at Anthology Film Archives. We watched people surfing on waves under a gorgeous blue sky. I remember thinking it was the first time in a long time that I had seen a movie made with actual film. If you have never been to this iconic cinema, now is your chance to celebrate its legacy.
What can you expect when visiting Anthology Film Archives in August?
In order to welcome audiences back safely at full capacity, and in light of the Delta variant, we'll be requiring proof of vaccination for all our screenings for the time being – via vaccination cards (original or photo) or the Excelsior Pass. We'll have more details to share soon regarding summer programming, additional COVID protocols, and so on.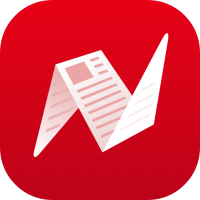 This is original content from NewsBreak's Creator Program. Join today to publish and share your own content.