Thanks to NY State Senator Joseph Griffo, barbers in New York City will no longer be fined $5 when caught giving a shave on Sundays. Griffo introduced a bill to repeal the blue law that prohibited barbers in New York from operating on the "Lord's day."
Governor Andrew Cuomo signed the new legislation which takes effect immediately, saying, "This is the very definition of an archaic and meaningless law that makes little to no sense in the 21st Century."
Cuomo also noted that the law was "not routinely enforced." What motivated Griffo to introduce the bill? Namely, the pandemic.
Barbershops and salons, like all small businesses, have faced significant, unprecedented and strenuous challenges during the coronavirus pandemic. By removing outdated and unnecessary laws such as this, these businesses will be provided with an additional opportunity to recover financially as we work to rebuild our local and state economies.
Under the now-defunct law, a barber would have been fined $5 on the first offense. They could be fined up to $25 and sentenced to 25 days in jail.
According to the Tenement Museum, the Lower East Side notoriously skirted blue laws in the past for the very reason that Griffo pointed out: To earn a living.
Though Blue Laws have been repealed, struck down by courts, or simply ignored into irrelevancy, they had a profound effect on budding nation and its commerce – and the Lower East Side has a long history of evading the laws in order to make a buck and make a living by owning a small business. - Tenement Museum
Why do blue laws exist?
Blue laws date back to the 1600s in New York. Like other states in the US, Puritanical beliefs influenced legislation. The Puritan colonies in America carried over regulations that were established in England. Sunday was considered a "day of rest." In other words, people should not be having fun, making money, or doing much of anything other than going to church.
Many reference books say that the laws were called "blue" because they were printed on blue paper, but historians have said that the term is more likely to be derived from the use of the word "blue" to mean "rigidly moral. - Gotham Gazette
Early New York blue laws prohibited traveling, fishing, hunting, playing, sporting, and more. On Sundays, people were expected to be on their best behavior, which apparently included remaining mostly immobile, perhaps to ensure their piousness.
Dominated by Republican Protestants from upstate, New York's Legislature fancied itself the enforcer of morality against New York City and its wards overflowing with poor immigrants who were prone to vice and happened to vote Democratic. - The New York Times
Here are examples of New York blue laws (some of which still exist)
You must talk to no one while riding an elevator
You must turn over money found on the street to the police (if more than $10)
You will be fined $25 if caught flirting on the street
You are not allowed to carry an ice cream cone in your pocket
You must not throw a ball at a stranger's head for amusement
Women must not wear body-hugging clothing
Men must not turn around and look at a woman on the street
Within the ensuing centuries, it became illegal to arrest a dead man, play golf on the street, or appear in public with pants and shirt that do not match. It's also against the law in New York City to have an unclothed mannequin in a store window, or water your lawn with a sprinkler (anyway, did you ever see a sprinkler in New York City?) - Cooperator News
Have you ever had a shave on a Sunday in New York City? Did you know that your barber was breaking the law?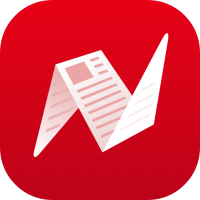 This is original content from NewsBreak's Creator Program. Join today to publish and share your own content.