Brooklyn - At the corner where two main roads meet - Lafayette Avenue and Fulton Street - there's a new mural adorning the side of a townhouse in Fort Greene. Unveiled a few weeks ago on Juneteenth, "Headdress 21" is the first installation of the Not a Monolith public art project in New York City.
ArtBridge, a nonprofit organization based in Chelsea, has been transforming street-level construction sites across the five boroughs since 2008. They partnered with Facebook Open Arts and We the Culture to create a professional development initiative for NYC-based emerging Black artists.
The project's title comes from the idea that Black identities are often simplified in mainstream media. To counteract this depiction, Not a Monolith aims to "showcase a multitude of Black identities that are more complex, nuanced and abundant than the media's traditional representation."
Helina Metaferia, the artist behind the "Headdress 21" mural, is one of five artists selected for the Not a Monolith program. The piece features artist-activist Ebony "Wildcat" Brown, a member of the Wide Awakes collective, as well as artwork depicting the civil rights protests.
"Headdress 21" is part of Metaferia's "By Way of Revolution" series, consisting of wheat-pasted murals. Each artist in the Not a Monolith program will create two murals for the initiative. Metafaria's second mural, to appear in the Bronx, is scheduled for early July.
The other four artists include Glori J. Tuitt, Jeff Kasper, Dana Robinson, and Paul Deo. Tuitt's murals will appear in Manhattan and Queens in July, aiming to "shed light on both the historical and contemporary contributions of Black trans people" in New York City. Kasper's work will appear in Staten Island and Queens in August, focusing on a "trauma-informed lens to touch on queer and disability justice and survivorhood." Robinson, known for "larger-than-life fantastical landscape" artwork, will debut her murals in September in Brooklyn and the Bronx. Appearing in Manhattan and Staten Island in October, Deo's murals "create sacred art spaces for communal dialogue."
MoCADA (Museum of Contemporary African Diasporan Art) is planning an outdoor sculpture garden in the currently vacant lot where the "Headdress 21" mural stands. The museum has launched some of its own public art initiatives, such as the "Take It Easy" mural created by MoCADA staff in 2019.
The bright and cheerful mural advises passerby at the busy Atlantic Terminal to "just breathe" and "keep going." Even before the pandemic hit, New Yorkers relished these gentle reminders and notes of encouragement, such as "you got this."
Keep an eye out for the Not a Monolith murals that will appear throughout the five boroughs in the coming days and months.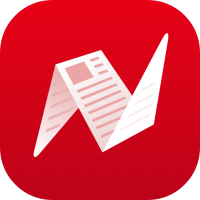 This is original content from NewsBreak's Creator Program. Join today to publish and share your own content.