Photo Credit: ChrisGoldNY via Flickr
New York City - SummerStage announced today that attendees will no longer need a ticket for the free events this year.
All free performances will be open to the public, general admission will be subject to venue capacity limits, and will follow CDC recommendations for health and safety related to COVID-19.
New shows have also been announced for the 2021 season, including a Bastille Day Celebration in Central Park on Wednesday, July 14, from 6:30 pm to 10:00 pm. Doors open at 5:00 pm. The event features a live jazz band performing beloved French classics, culminating in a screening of the 2020 French comedy film My Donkey, My Lover & I.
The Brooklyn-based singer-songwriter Valerie June will perform on Sunday, September 12, after a Rooftop Film screening at 7:00 pm. The indie rock band Yo La Tengo will also give a free show on Wednesday, September 1, announced in today's press release.
Coney Island Amphitheater lineup!📍
🔥@gloriagaynor & @djstorminnorman
🔥 @laindiaofficial
🔥 @funkflex & @ginuwine
🔥 @stetsasonic2010
🔥 INVINCIBLE: A Glorious tribute to Michael Jackson
🔥 Reggae Gold Meets Soca Gold in association with VP Recordshttps://t.co/xT4ZutboOx pic.twitter.com/DDENbJH2IY
— SummerStage (@SummerStage) June 30, 2021
Many of the SummerStage performances take place in Central Park, but there will be events at Marcus Garvey Park and the Coney Island Amphitheater, including six free shows announced today. R&B artist Ginuwine will be among them, along with DJ Funk Flex on Saturday, August 7.
SummerStage kicks off on Sunday, July 11, at 1:00 pm in Central Park with The Galactic - Blue Note Jazz Festival, a benefit show, requiring tickets. The first free show is Wednesday, July 14, at 5:00 pm in Central Park with the Bastille Day Celebration.
The rest of the SummerStage July shows are all free, including a recently-added slot on Sunday, July 18 at 5:00 pm featuring La India. The only benefit show in August, Lake Street Drive with Allison Russell, is already sold out for Tuesday, the 24th. All other August shows are free, such as the Met Opera Summer Recital on Sunday, August 8.
Indigo Girls and Ani DiFranco will close out the SummerStage 2021 season on Tuesday, September 21 in Central Park. This is a benefit show, priced at $59.50 to $79.50. For the final free show, head to Rumsey Playfield on Sunday, September 19 at 5:00 pm to catch a performance from Patti Smith and Her Band. Rooftop Films will screen a few short selections as well.
If you are interested in catching some of the free shows at SummerStage or purchasing tickets for the benefit shows, check out the FAQ on their website. There is some useful information on there. For example, Is there seating at SummerStage events?
In Central Park, chairs are available at select dance and film shows. All seating is first-come, first served. Outside chairs are not permitted inside. Sitting on picnic blankets and beach towels is allowed, however if the venue gets crowded, patrons may be asked to stand to allow more guests to enter. At the Coney Island Amphitheatre, limited amphitheatre seating is available, and will be first-come, first served. The performance will include some space, by request, that maintains social distance between audience members.
Are you looking forward to the SummerStage events this year? What kind of performances are you most interested in? Music? Dance? Film?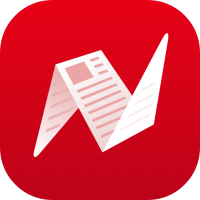 This is original content from NewsBreak's Creator Program. Join today to publish and share your own content.