New York City - Due to the coronavirus outbreak in 2020, many NYC kids missed out on class time. In an effort to make up for this lost time in school, the City put together a summer program called Summer Rising. The program is free for all New York City residents, grades K-12, from both public and private schools.
New York City students enrolled in the Summer Rising program will be able to attend full-day, in-person classes throughout the City. Free meals are also included in the program, providing "nutrient-rich options" for breakfast, lunch, and a snack.
The Summer Rising program is slightly different for kids grouped in K-5 and 6-8 grades. For grades K-5, the program ends on August 20, and the students meet Monday through Friday from 8am to 6pm. For 6-8 grades, students meet Monday through Thursday from 8am to 4pm, July 6 through August 12. High school students can search for summer courses on the NYC DOE site.
Aside from academic learning, students will be able to participate in other activities, including field trips and art projects.
Summer Rising will address academic and social emotional needs of our youth through tailored support. These programs will provide a bridge to next school year and allow students to reconnect with one another and with their schools. They will address unfinished learning while providing avenues for recreation, exploration, and fun.
Although the Summer Rising program sounds like a fantastic effort from the City to make up for lost time in the classroom, parents and teachers are already feeling frustrated before the program has even started.
An assistant principal told New York Daily News that the operational logistics of the program have been a "nightmare" so far, saying it's been difficult to find teachers and supervisors to staff the schools. Parents are equally frustrated by the online registration process, made confusing by the "unfamiliar and clunky website."
Despite these hurdles, the Summer Rising program appeals to many New York City families who could use the free resource. As of Monday, 200,000 students had signed up.
More than 200,000 kids are signed up for Summer Rising! That means they'll get free educational and enrichment programming all summer long. There's still time to sign up! The fun begins on July 6.https://t.co/YNnu960v4x pic.twitter.com/McqQ8aZv6f
— City of New York (@nycgov) June 28, 2021
Unlike traditional summer school, the Summer Rising program is geared toward all students, not just the ones who fell behind during a typical school year.
Are you a parent or guardian of a New York City student? Would you want to see the Summer Rising program continue?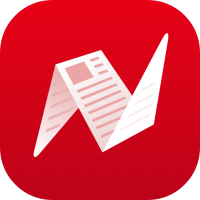 This is original content from NewsBreak's Creator Program. Join today to publish and share your own content.