AMARILLO, TEXAS-- I live in Central Texas. It's not exactly a Mexican food desert, but having grown up in Amarillo where Cheesy Tex-Mex rules, followed by thirteen years of enjoying more traditional Mexican fare living in Odessa, I have to admit, I sometimes find myself longing for something better than my small town Mexican restaurant has to offer.
I have also been blessed with a life of travel. I've eaten street tacos in Puerto Vallarta and enjoyed the best tamales of my life onboard a Viking Ocean cruise ship. Don't get me wrong, I love a good crispy taco or beef enchilada as much as the next person, but my palate sometimes craves a twinge of originality within the confines of Hispanic cuisine.
During a recent family visit to Amarillo, I had the opportunity to dine at one of Amarillo's newest Mexican eateries and was not disappointed. My aunt had told me about her new favorite place, Cada Vez, but I thought perhaps she was leaning into her love a good margarita, which she gushed about. I was frankly not prepared for the food to outshine the beverages (which were quite tasty.)
At the direction of my aunt and her friend, I ordered their favorite chicken enchiladas, with an off-menu secret sauce choice of "creamy poblano." I accompanied that with the street corn and a side of rice.
Hubs went with chicken flautas and daughter chose the barbacoa plate. They were both pleased with those choices, but I was beyond thrilled with the enchiladas. The corn tortillas were fresh and tender, encasing lightly seasoned, finely shredded chicken. But it was the poblano sauce that made the dish. The menu offers up the chicken enchiladas with a standard sour cream sauce.
Looking back at the menu now, I see that the poblano sauce belongs on the shrimp enchiladas. Trust me when I tell you that it pairs quite well with the chicken also. And the street corn, in its spicy sauce, topped with crumbles of queso fresco that melted into the dish, was a magnificent pairing. I wish I'd ordered the papas instead of the rice, but I'll have to save that for another Panhandle visit.
The restaurant is not easy to find, and my concern is that its out-of-the-way location might be a hindrance to its success. Oh, wait, scratch that. Amarillo loves quality Mexican food enough to keep even its most obscure hideaways in business. Does anyone remember the name of that tiny Mexican restaurant down on Third? It was a favorite with downtowners in the know for years.
I have already spoken with friends and family members who were not familiar with Cada Vez yet, so if you also fall into that category, consider this your enlightenment.
The restaurant sits on a corner on the ground floor an interesting apartment village in the far southwest part of town. The "village" is known as Town Square and is patterned after large metropolitan areas where apartments rise several floors above street-level retail, service, and food establishments. The whole thing looks a little odd stuck out on the prairie of Southwest Amarillo as if they had just recently moved the cattle and prairie dogs out of the way. But once you park between the two rows of buildings and walk the storefronts, it grows on you a bit. I thought about similar streets of cities I've enjoyed like Berlin and Manhattan and Paris and thought to myself, "Why can't Amarillo enjoy a bit of that?"
As long as there's good Mexican food and a margarita to wash it down with, I'm all for it.
Here are other NewsBreak travel stories you might enjoy:
If You Want the 'Normal' Cruise Experience, Cruise from Texas
The Viking River Cruise You've Always Dreamed of is Coming to America
Florida Travel Hacks from a Guidebook Author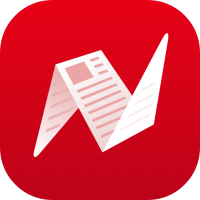 This is original content from NewsBreak's Creator Program. Join today to publish and share your own content.