GALVESTON, TEXAS-- Cruising is back. The first round of cruise ships have completed their journeys from Galveston, and so far, so good. Carnival's ships are sailing to and from Caribbean ports of call with roughly 70% capacity, and 95% of the crew and passengers are vaccinated.
While Texas Governor Gregg Abbott has banned so-called "vaccine passports" when it comes to and governmental entities within the state, he stopped short of applying that restriction to businesses. That means that the cruise lines, like any other business operating in the state, have the right to ask to see proof that you are vaccinated before allowing you onboard.
And while that doesn't suit everyone, there is not a shortage of people eager to hand over their cards before boarding the cruises they have been missing since March of 2020. Carnival is allowing pre-approved exemptions for children under age 12, as long as they can maintain the 95% requirement set by the CDC. If there is still available occupancy within the guidelines, individual adult exemptions may also be granted by the cruise line.
The cruise line's website has this warning:
"Vaccinated cruises are available for guests who have received their final dose of an approved COVID-19 vaccine at least 14 days prior to the beginning of the cruise and have proof of vaccination. Guests will be asked to confirm their status as fully vaccinated for COVID-19 and provide proof of vaccination in advance of boarding.* It's important for guests to come prepared, as those who arrive at the embarkation terminal without the proper proof of vaccination will not be able to cruise, and no refund will be issued."
The only catch is that unvaccinated passengers over age 2 must provide proof of a negative COVID-19 test within 72 hours of departure and will be tested again in the terminal before being allowed to board. Vaccinated passengers are not required to wear masks in most situations while onboard, and are allowed to disembark freely for independent explorations in each port the ship calls on.
When Royal Caribbean restarts cruising from Galveston later in the summer, it expects to follow similar procedures, requiring proof of vaccination from 95% of its passengers. Because both cruise lines are sailing "vaccinated" cruises, the vast majority of the activities avid cruisers love will feel quite normal.
What's normal, and what's not
Crew members will be masked and will encourage hand sanitizing, and capacities in individual venues will be monitored to help prevent overcrowding. The good news is that there won't be any "vaccinated only" venues or activities on these ships like there have been on cruises sailing from Florida with a mix of vaccinated and unvaccinated passengers. And while travel insurance is always recommended by the cruise lines, there are no mandates to purchase COVID-specific coverage for unvaccinated passengers as there will be for Florida cruisers.
As for the ports of call, the primary ports for ships sailing from Galveston are in Mexico, which has taken an open-door policy in regards to COVID for quite some time. Barring outbreaks, you will not face additional restrictions when your ship docks in Cozumel or Costa Maya.
Other ports, like Roatan and Jamaica, are expected to remain consistent with their policies. Roatan is an island of Honduras, and thus easily isolated from outbreaks on the mainland in order to protect the much-needed tourism industry. Jamaica has developed a safe-zone system along its coastal regions for that exact reason. Grand Cayman is not yet open to cruise ships but is expected to allow ships by January 2022.
As for pricing, cruises from Galveston are typical of prices for Caribbean cruises from Florida ports. We did a quick check of prices through the fall and found that both Carnival and Royal Caribbean have an overall average of just over $100 per night per person. Prices will peak this month, and begin a steady drop once school starts (and with the arrival of the peak of hurricane season), before rising again as the holidays near.
Other NewsBreak travel stories you might enjoy:
The Viking River Cruise You've Always Dreamed of is Coming to America
How to Find the Best Small Places to Stay in the Texas Hill Country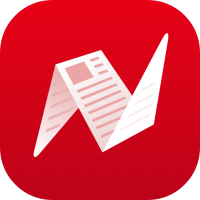 This is original content from NewsBreak's Creator Program. Join today to publish and share your own content.