BEAUMONT, TEXAS-- No, they don't have gator races in the Olympics. To see those, you'll need to head to Southeast Texas for Saturday's Beau-lympics. Besides the gator races, you can participate in reptile yoga, eating contests, and a full day of carnival activities.
The event runs from 11 a.m. to 5 p.m. at the Event Centre in downtown Beaumont. The one-day extravaganza of games, music, and entertainment, the five rings represent the major travel themes that best exemplify Beaumont with events in the categories of food/drink, kid-friendly, active/adventure, art, and Cajun culture, all with a crazy twist. Many activities will be available all day to participate in, along with featured events to watch on the main stage. There will be a schedule of competitions and headline attractions you don't want to miss. For each activity, participants will have the opportunity to earn Beau-bucks that can be traded in for prizes like at a carnival. Everything is completely free.
We're talking gator races and reptile yoga hosted by Gator Country, food competitions like a Zummo sausage eating contest, hot wing contest sponsored by Wing Junkies, a hot pepper challenge from our friends at Favor, relays like the Ultimate Cajun hosted by Del Pappa and Giglio, and a Texas "Try"athalon with checkpoints like the shrimp scampi, crawfish crawl, and a boudin ball toss where unathleticism is rewarded and participation trophies are coveted, all meant to let loose and not take ourselves too seriously. The Beaumont PD will be holding a Highland Games demo (yes, you'll see your favorite officers in kilts!), Pour Brothers will be hosting Survivor Flip Cup, and there will be plenty more surprises throughout the day.
Over 40 groups, organizations, non-profits, and for-profits will be running game and craft booths intending to introduce businesses in the area to locals and visitors and showcase the breadth of attractions Southeast Texas has to offer. The sheer volume of groups participating shows just how ready the community is to come together after a tough year for fun and comradery. A number of new and recently opened businesses will be included such as Spindletop Cruisers, which offer glow in the dark bike tours, MAKE Creative Space, a new craft and splatter paint room downtown, and Rent EBoards, which offers one-wheel hoverboard rentals.
Standout attractions to look forward to:
There will be face painting with princesses from Jack & Jill's Storybrook Co., make your own board games from AMSET, mini gushers from Spindletop, kayak lessons from Big Thicket Outfitters, a snow machine from Sea Rim Striders, fishing and crabbing demos from Visit Port Arthur, Sea Rim State Park and Museum of the Gulf Coast, along with a number of Cajun carnival games and crafts, and a selfie station to document the fun.
As our flagship event partners, The United Way "Way" will feature 10 of their non-profit partner organizations with a unique way to fundraise for a good cause by having prominent community members in a dunk tank (because we all know there's that one person you want to see get dunked). The ExxonMobil Kids Zone will feature family-friendly, oversized lawn games, an inflatable obstacle course, and Bubblepalooza (bubble pools) available all day for anyone to use. Also in attendance will be a number of food trucks and live music throughout the day.
Promoters with Visit Beaumont had this to say:
It's definitely a day you don't want to miss, and we hope as many people as possible make it out and take part in the fun, but you can also use the rings to guide your summer explorations. Check out our website -- we have tons of suggested themed itineraries and challenges anytime you visit or are just looking for something to do on the weekend. We are also offering discounted hotel packages all summer long if you're looking to plan a staycation in your own backyard.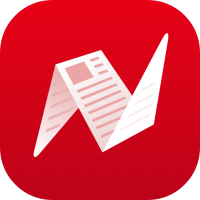 This is original content from NewsBreak's Creator Program. Join today to publish and share your own content.