Photo by Mat Napo on Unsplash
AMARILLO, TEXAS-- We previously reported that Amarillo ranks as one of the country's top vaccine distribution cities, vaccinating its citizens. By the end of January, the city's walk-up, a no-appointment-needed clinic in the city-owned Civic Center, had outpaced the entire country by vaccinating 12.9% of its population with the first dose.
The website, CovidActNow.org now reports that the state has managed to inject 22.9% of the state's population with one dose or more. Amarillo is still hard at it, though, and it's no secret. Health officials there report that at least 6% of their vaccines are going into the arms of people who don't live in the Texas Panhandle-- many don't even live in the state, and a few don't even live in the U.S.
According to Amarillo public health director Casie Stoughton:
"We vaccinate people regardless of where they live and we're doing that because we are a hub. We have to vaccinate equitably and we have to use all of the doses each week."
A huge number of those doses are going to residents from neighboring New Mexico, many of whom are rural residents. There are people who live on ranches in Eastern New Mexico for whom the drive to Amarillo is easier than a drive to the state's most populous city: Albuquerque.
Gov. Michelle Lujan Grisham has repeatedly highlighted New Mexico's success in getting vaccines into arms. However, she also continues to stress the fact that the state's vaccine registration program relies on the honor system.
As for those who are traveling from outside the country, as recently as Wednesday, a local news crew in Amarillo got video of a private jet landing at the airport, where passengers disembarked and boarded a shuttle straight to the Civic Center. According to the ABC News affiliate station News 7:
"This doesn't seem to be an isolated incident with multiple flights are coming in per day from Mexico, In fact, it seems to be running like a well-oiled machine. The flights leave from Adolfo Lopez Mateos International Airport, just west of Mexico City, and after a stop in San Antonio, apparently, to clear customs, they arrive in Amarillo. They then take a short shuttle ride from the airport directly to the Civic Center, get their vaccine and then head back to the airport."
When asked about people flying in from other countries, Stoughton said they don't have the ability to know why people are in the country.
"We are following those state guidelines and the state is following federal guidelines with regards to the vaccine and part of that is to vaccinate people regardless of where they live. If we are here and we are within 6 feet then we are potentially exposed, so it is important that we are able to vaccinate people and we are doing that, we are following the state's rules on that."
The state guidelines are set to expand to all adults on Monday, March, 29.
Texas 13th Congressional District Representative Ronny Jackson said in a statement:
"If this report is true, it is a serious problem. Amarillo should not be a hub for medical tourism at the expense of hardworking Texans. Non-citizens should not receive the COVID-19 vaccine in our state until all Texans who want a vaccine are vaccinated — bottom line."
Traveling to distant cities is not unique to Amarillo. Rural communities across the state have been struggling to get vaccine supplies since mid-January January. Allocations are far more likely to be dispensed to those larger hubs. And while rural residents are driving as far as 3 hours-- sometimes to only slightly larger communities than their own, city dwellers are turning to those same smaller communities to avoid long lines, crowded vaccination facilities, and difficulty getting on waitlists, even for the vaccine hubs.
We spoke with at least one Austin resident who drove over two hours to the small town of Clifton to get his vaccine when he realized they were available there, even though residents of that town had not had access to vaccines for almost a month. In neighboring Hill County, once a supply did arrive, county officials had a difficult time finding enough people to use the vaccines before they expired, primarily because so many county residents had already found other locations to get their vaccine.
Other News Break stories you might enjoy:
I Got My COVID Vaccine in a Walmart Fitting Room in Marlin, Texas
Yes, I Live in Texas, and Yes I Will Still Wear a Mask
Galveston Leads the Way to the Best Beaches in Texas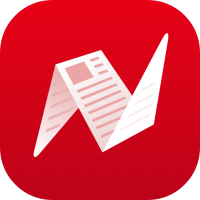 Interested in becoming a News Break Creator? Apply here.