(EUGENE, OR) Wildfire season is in full swing, and Oregonians may be affected by fire in a variety of ways. State experts have advice on keeping residents and homes safe.
There are currently nine major wildfires burning in the state, including the largest fire in the country, the Bootleg Fire, which is currently burning over 300,000 acres in Klamath County. Wildfire preparedness is important in staying safe. There are several steps you can take during wildfire season to be prepared in case of a fire, including pre-packing a survival and travel bag and making an emergency plan. 
The Oregon Department of Emergency Management is responsible for maintaining the state's emergency services system. 
"Gathering important documents to add to your go bag, talking about your emergency plan with your family and signing up for local alerts are all small steps you can take now," said OOEM Director Andrew Phelps. "These actions can make all the difference when disaster strikes and in the days that follow." 
Oregon's state agencies and other groups offer the following tips on how residents can protect themselves and mitigate the negative effects of fires on their families and homes.
Protecting against smoke
Breathing wildfire smoke is bad for a person's health, and it contains a myriad of toxins. Exposure to the fumes is particularly harmful to children, pregnant people and people with respiratory illnesses. Experts recommend Oregonians protect themselves and their properties from smoke in the following ways to mitigate negative effects:  
Mask up - Wearing a mask can provide protection against the smoke, but it must be PM2.5 mask, such as an N95 mask or better, to adequately protect against smoke particulates 
Seal your home - During times of good air quality, fix leaky seals in weather stripping or drafts from windows. When smoke is present and entering the home, place wet towels around doors and windows where smoke may leak in.
Filter the air - Air filters will remove toxins and particulates from the air. HEPA filters, high-efficiency particulate absorbing filters, are best for treating smoky air. Filters often sell out during smoky periods and it can be beneficial to purchase them in advance. An affordable DIY alternative is to affix an air filter to a box fan. 
Choose a room - If sealing the entire home is unfeasible, pick one room in the home to completely seal off from outside air and place an air filter there. 
Check the air quality - Monitor the air quality rating for the local area using a monitoring service like AirNow. 
Protecting the home
Create defensible space - Defensible space is an area surrounding a building cleared of trees, brush and other flammable debris. Maintaining defensible space around the home can decrease the chance of a wildfire spreading from nearby vegetation to the building. 
Clear debris - Clean the roof, rain gutters and outdoor spaces surrounding the home of any debris like leaves or sticks.
Store firewood away from buildings.
Seal eaves and vents to prevent embers from entering the home. 
Pre-packing a survival bag
If you live in an area at elevated risk for wildfire, a proactive step you can take is packing a "Get Out and Go Bag". A Go bag is packed with important items, including documents and sentimental items which can be easily accessed in the event of a hurried evacuation. 
Here is a list of important items one could include in a Go Bag:
Non-perishable food items
Water 
Cash
Personal hygiene items
Important documents such as birth certificates, passport, ID cards, car title, house deed
Several pairs of comfortable clothes
A week's supply of medication and medical devices 
List of emergency contacts and services 
Sentimental items: family photos, heirloom, a child's stuffed toy 
Evacuation Levels
The State of Oregon issues three different types of evacuation levels depending on the urgency of the situation. During a fire, the levels can change quickly, so it is important to keep apprised of any updates by the sheriff.
Level 1: Be ready. There is a present danger to the area. Be alert and monitor official updates on the situation in the local area. Gather pets and livestock to prepare for potential evacuation. Oregonians can sign up for local emergency alerts through OR Alerts.
Level 2: Be set. Be prepared to leave at a moment's notice. Danger to the area has increased and an evacuation may be imminent. 
Level 3: Go. Leave now. There is an immediate danger to the area and a threat to life. Do not take time to pack, collect Go bags and leave immediately. 
When there is a fire in your area
Plan your evacuation route
Locate the nearest evacuation center
Alert neighbors if time allows
Fill your car with gas
Have Get Out and Go bags ready 
Monitor evacuation announcements from your county sheriff's department 
Do not hesitate to evacuate early if your area is under evacuation warning. 
Preparedness is important when a wildfire threatens communities. Steps taken to make an emergency plan beforehand are helpful when danger arrives. 
"Emergencies happen – Oregonians have certainly seen more than our fair share of them the past few years. But even as we continue to rise to the challenge, it's critical that we prepare ourselves and our families for the next bad day." said Phelps.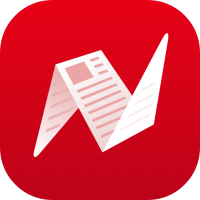 This is original content from NewsBreak's Creator Program. Join today to publish and share your own content.