(EUGENE, Or.) Community organizations in Eugene are working to feed the hungry as the need for assistance grew dramatically throughout the coronavirus pandemic.
According to a study by Oregon State University, food insecurity more than doubled during the pandemic. Approximately one in four Oregonians are food insecure. In Lane County, food scarcity is worse than the statewide average.
At the same time, millions of pounds of food go to waste in Oregon every year, but community group Eugene Area Gleaners aims to solve that problem. The group seeks to glean surplus food from farms and stores to distribute to families in Eugene.
The EAG has drop sites throughout the city, each equipped with a variety of foods families can take home for free.
When a farm has a surplus crop, it can contact the EAG with information about the extra yield. The EAG will send volunteers to harvest it, process the produce then distribute it to their drop sites. The produce donor can split the harvest with the group.
The EAG saw demand for their services vastly increase during the pandemic as many Oregonians lost their jobs and sources of income.
Other organizations that aim to feed the hungry in Eugene have also seen demand increase dramatically since the COVID-19 pandemic began affecting citizens' livelihoods 16 months ago.
The Burrito Brigade is a nonprofit organization based in Eugene that also works to provide food to citizens in need. Since 2014, the group has distributed 800 freshly made vegan burritos each weekend throughout the city.
To keep up with the great need for food, Burrito Brigade expanded their services to include Little Free Pantries and began their food pantry service Waste to Taste.
Little Free Pantries are wooden cupboards that are set up in neighborhoods throughout Eugene and Springfield. Burrito Brigade says the pantries aim to address food insecurity at a local level. They contain donated canned and nonperishable foods and are free for anyone who needs to use them. Neighborhood residents keep the pantries stocked by providing donations.
The Waste to Taste program is another donation-based program created by Burrito Brigade. It is a food box and food pantry program that, similar to the Eugene Area Gleaners, seeks to collect excess food from restaurants, stores and farms to distribute to hungry families. People in need can visit their facility once each week to shop through their selection of free food.
Demand continues to outstrip supply, and the program has a reservation system in place for each week.
When the coronavirus pandemic forced restaurants around the country to close, millions of food service employees lost their jobs. In an industry notorious for low pay and few worker benefits, many service workers struggled to put food on their tables.
Corey Prunier and Miranda McKeever were laid off from their service jobs due to the pandemic. To meet the growing need for food assistance in Eugene, the pair formed Lunch People and began distributing free vegan meals in a local park each week. The program was a success, distributing dozens of meals each week.
Building upon the success, the group took a step further to become a full-fledged nonprofit organization and opened a brick-and-mortar cafe at the beginning of April.
They dubbed the cafe the Acorn Community Cafe, named after Acorn Park, where the group first began their meal distributions.
Dela Patterson is a regular customer at the cafe. "The love that Miranda and Corey hold for what's being created within Acorn Community Cafe is ever-present in each aspect," Patterson said.
The cafe offers a full menu of vegan offerings, from savory to sweet, as well as coffees and other soft drinks. The menu is updated frequently, with specials like a blueberry hibiscus shake.
Patterson says the cafe is a special place. "The effort put into making the environment cozy, creating food that's nutritious and delicious, and the passion that goes into the food and drinks provided… It's a large part of why I enjoy eating there."
Keeping with its mission to feed those in need, the cafe offers a "Neighbor Pay It Forward" program, where a customer can purchase a meal in advance for someone who cannot pay for themselves.
The cafe is working in a partnership with the group Community Outreach for Radical Empowerment to provide employment opportunities at the cafe for at-risk youth in Eugene.
Since its debut in April, the Acorn Community Cafe has become a beloved community gathering space in the Whitaker neighborhood.
"The cafe is a beautiful example of community magic at work," Patterson concluded.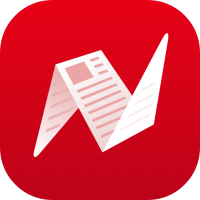 This is original content from NewsBreak's Creator Program. Join today to publish and share your own content.