Image from Andy Li / Unsplash
In an October loaded with pumpkin patches, autumnal drinks, costume parties, and maybe even apple bobbing, it can be easy to forget about the paranormal side of Halloween. For amateur ghost hunters, professional paranormal investigators, and even those just looking to try something new and thrilling, these five places in West Virginia have spooky tales of inexplicable occurrences.
West Virginia Penitentiary in Moundsville
Often considered one of the most haunted prisons in the United States, the West Virginia Penitentiary, often locally called the Moundsville Penitentiary, is located in the northern panhandle of the state. Beginning in 1876, this imposing building operated as a prison, hosting executions via electric chair, dangerous criminals in deadly riots, and murderous escapes. The prison closed in 1995 after the Supreme Court ruled that prison cells of the size at the Penitentiary constituted 'cruel and unusual punishment.' The Penitentiary is now a training site for correctional officers, an occasional filming location, and a place for paranormal thrill seekers to tour the maximum security area with just a tour guide, a flashlight, and whatever else decides to visit.
Trans-Alleghany Lunatic Asylum in Weston
Mental health facilities may have become something of a cliché in the paranormal genre, but there's no denying terrible acts were often performed in the name of "treatments." Opening in 1864, the Trans-Alleghany Lunatic Asylum was a severely overcrowded facility known for its poor conditions, the fires started by patients, and the countless lobotomies performed as part of the West Virginia Lobotomy Project. Today, a variety of ghost tours are available for the main building and the medical facilities, including private tours, short guided tours, and overnight tours where the guests are encouraged to bring their own equipment and explore on their own.
William Edgar Haymond House in Sutton
For those looking for a more intimate experience, the William Edgar Haymond House in central West Virginia was built as a private residence in 1894. The beautifully preserved, National Register of Historic Places-listed "Haunted Haymond House" draws paranormal investigators from all around who claim to witness energy spikes, inexplicable touches, items moving, spectral sightings, and recordings with voices that were not present at the time. The owners of the Haymond House offer pre-arranged tours and the occasional overnight or flashlight tour as well as hosting events with psychics, palm readers, tarot readers, and other metaphysical practitioners.
Lake Shawnee Amusement Park near Princeton
At the southern end of West Virginia is a Ferris wheel overrun with foliage and the rusted remains of a spinning swing ride. Opening in 1926, Lake Shawnee Amusement Park saw the deaths of two children during its forty years in operation. These untimely deaths combined with a massacre between the landowning settler and Native Americans in 1783 and the discovery of more Native American remains in the 1980s draw many a paranormal investigator. Private and public tours are available. "Lake Nightmare" happens on October weekends combining the possibility of paranormal sightings with a haunted trail-style maze and a historical tour.
Food Lion in Summersville
Not all ghostly paranormal encounters have to happen on an organized tour through an old building or amusement park where violent or untimely deaths have occurred. Sometimes a ghost haunts a Food Lion. The Summersville branch of the grocery store chain Food Lion is reportedly built on top of the burial site of a young girl named Sally. At least one witness claims to have seen items knocked off the shelves and inexplicably put them back. While the Food Lion may not be making the national television shows or bringing in the paranormal investigators just yet, it may be a way for the faint of heart to dip their toes into their own investigations and pick up some milk at the same time.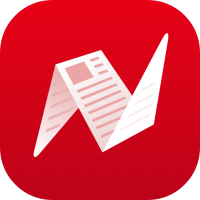 Follow Megan Hippler on Newsbreak for more West Virginia content. This is original content from NewsBreak's Creator Program. Join today to publish and share your own content.