Image from Sam Moqadam / Unsplash
Nestled between the Kanawha and Coal Rivers is the small city of Saint Albans, West Virginia. Although St. Albans is less than four square miles, including parts of the waterways, the compact city offers multiple festivals and events throughout the year, including the Yak Fest for kayakers, the Chili and Wing Festival, the Tour de Coal, and more. Anyone can find a reason to enjoy St. Albans with its many historical buildings, a live theater, waterfront parks, and a large number of quality restaurants.
The five most popular restaurants in St. Albans, according to TripAdvisor users, offer a variety of local favorites, from take-out joints with barely any seating to a sprawling historic home on the river. With Mom-and-Pop service and the sort of food that brings locals back time and again, the variety in the restaurants on the following list are sure to provide options for any hunger eater.
Lorobi's Pizza
Topping out the list of most popular restaurants in St. Albans is the small pizza chain, Lorobi's Pizza. With fully customizable, New York-style thin crust pizzas, patrons can build a variety of pizzas or go with the single preset option, the "Big O" with its four meats and five veggies. This older restaurant is mostly known for its takeaway, but there is a small seating area available for dining in. Also, be warned that they do not take cards, so anyone wanting to try the pizzas or sandwiches will need to bring cash. Lorobi's Pizza is located on Cleveland Avenue.
Shuckers
As the name might suggest to any oyster fans, Shuckers focuses on providing quality seafood to the St. Albans area, but they also offer a variety of Italian cuisine. The menu stays fresh with a variety of daily specials, such as crab stuffed cod, haddock dinner plates, shrimp tortellini alfredo, and grouper sandwiches. Shuckers also offers fried appetizers, sandwiches, salads, and a large variety of soups, such as Italian wedding, lobster bisque, and beef tortilla. In this older family-friendly sports bar atmosphere, beer, wine, and mixed drinks are also available. Shuckers is open Tuesday through Sunday and is located on Olde Main Plaza.
Dwight's of Saint Albans
Since 1993, Mike and Vickie Messinger have been running Dwight's of Saint Albans with the goal of providing fresh, quality home-cooked food at affordable prices. Traditional American breakfast dishes, such as pancakes, biscuits, breakfast sandwiches, and combo platters, are available all day. The main menu is loaded with sandwiches, burgers, chicken or steak dinners, and many more items including house specials and daily specials. Wise diners will save room for the generous pies, cakes, milkshakes, and ice cream sundaes. Dwight's of Saint Albans is located on MacCorkle Avenue
River's Edge Cafe
Despite the name, River's Edge Cafe is a large sports bar-style restaurant that focuses on a few classic American foods customized for any diner. Build a burger from a choice of twenty-five toppings. Build a pizza from fifteen different toppings. Choose bone-in or boneless chicken wings with a choice from seven different sauces. For those who prefer to be told what is a great choice, select any of the specialty sandwiches, including the favorite sirloin steak sandwich. River's Edge Cafe is located on Main Street.
Angela's on the River
Located on the edge of the Coal River, the family restaurant Angela's on the River focuses on quality American food. Because they are located inside the historic Chilton House, there is plenty of space for multiple dining rooms, a full bar, and large parties or banquets. The menu is more compact, offering a few each of steak, seafood, chicken, and pasta dinners. The cobbler is a customer favorite, and daily specials add variety to the menu. Angela's on the River is open Tuesday through Sunday and is located on 6th Avenue.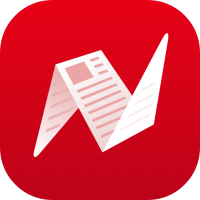 Follow Megan Hippler on NewsBreak for more West Virginia content.
This is original content from NewsBreak's Creator Program. Join today to publish and share your own content.