Image from Anthony DELANOIX / Unsplash
This weekend in Charleston, West Virginia, Live on the Levee may have finished for the year, but the music shows no signs of slowing down.
Sound Checks
Friday evening, soul music lovers can head to The Clay Center for the latest in the Sound Checks concert series in the Susan Runyan Maier Sculpture Garden. Music will kick off at 7:30pm with Shane Meade & the Sound Trio, a soul-infused folk rock group out of Tampa, FL but led by an Elkins, West Virginia native. Headlining the evening is the five-piece blues and soul band Southern Avenue. Doors will open and the food trucks will begin serving at 6:30pm. Tickets and more information is available on The Clay Center's website.
Peremptory + The Quiet Dell Commission
Friday night, head down to Charleston's East End for a double-act at the Empty Glass. The music starts at 9:30pm with The Quiet Dell Commission, a rock and roll trio out of Morgantown that isn't afraid to tip closer to metal or blues, depending on the song. Then catch the main act, Peremptory, a five-person instrumental jam-like band that includes a saxophone and an electric violin. Tickets are $7 on The Empty Glass' website, and questions can be asked on the Facebook event.
Foam at the Dome
Saturday afternoon the annual beer festival Foam at the Dome returns to the West Virginia Capitol Complex. This year's event promises to showcase more than seventy breweries as well as food venders, artisan booths, and of course, live music. Those who purchase the early bird tickets can catch rock and soul singer Sasha Colette at 2:05pm. After the doors open for all ticket holders, Appalachian soul band Independent State will perform at 3:05pm, and Appalachian roots and soul band Creek Don't Rise will perform at 4:05pm. More information and a variety of ticket packages are available on the Foam at the Dome website.
Three's Company Blues
Saturday evening, head to the Red Carpet Lounge on the East End for a show being billed as the Foam at the Dome after-party. Soulful rock and blues band Three's Company Blues will perform two full sets, starting at 6pm. More information is available on the Facebook event.
M.A.D. EC presents, Hangman's Ghost + gasser + All Torches Lit
Mountain Artist Democracy E.C. is an organization working to preserve and promote the arts, keep music in the community, help artists of all types succeed, and create opportunities for musical collaborations, among other goals. One such opportunity for a collaboration is this three-act show at the Empty Glass Saturday at 9pm. Catch hard rock and metal band Hangman's Ghost, grunge and punk rock band gasser, and progressive metal band All Torches Lit. Tickets are $7 on The Empty Glass' website, and questions can be asked on the Facebook event.
Mountain Stage
Sunday at 7pm, Mountain Stage continues with another show in front of a half-capacity live audience at the WV Culture Center Theater. The world-class guitarist known for his energetic and complex instrument skills Tommy Emmanuel will take to the stage with the popular bluegrass duo Rob Ickes and Trey Hensley. Two more guitar masters Frank Vignola and Vinny Raniolo will perform their popular double-act. Southern folk and Americana singer-songwriter and multi-instrumentalist Lera Lynn will wow her unique sound. Slide guitar specialist, singer-songwriter Jack Broadbent will bring the energy and humor. More information about the show and the pay-by-donation livestream option are available on the Mountain Stage website.
Post-Mountain Stage
All of the Mountain Stage performers have been invited to a post-show jam session at 10pm at The Empty Glass. Local gospel-soul band The Carpenter Ants will host, ensuring a fun show no matter which acts from Mountain Stage choose to appear. There is a small cover fee that's discounted further for those who attended Mountain Stage. More information is available on the Facebook event.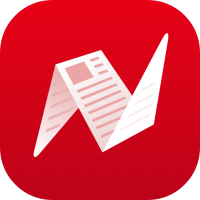 ---
Follow Megan Hippler on NewsBreak for more West Virginia content. This is original content from NewsBreak's Creator Program. Join today to publish and share your own content.