Image from Joey Thompson / Unsplash
The music scene in Charleston, WV brings another eclectic mix of events this week for area residents and tourists alike.
A heavy rock and metal outdoor concert kicks off the weekend, followed by an always fun show on the East End. Saturday starts with three funk bands playing at an outdoor beer festival on the West Side and caps off with two R&B acts in two very different settings.
Live on the Levee
Things are going to get loud on the levee this week as three local bands take to the Schoenbaum Stage at Haddad Riverfront Park. The four-person band 4 Ohm Mono will bring the heavy rock, five-person band Let the Guilty Hang will bring their mix of rock and heavy metal, and popular local band Byzantine will cap off the night with straight-up heavy metal. The music starts at 6:30pm. The event is free, open to all ages, and fully outdoors. More information about the show is available on the Live on the Levee website.
ThreeChill
On Friday night, music fans can head to The Empty Glass in Charleston's East End to catch ThreeChill. The three-person West Virginia-based band promises to "serve up you favorite tunes R&B to Country with original sauce." The music starts at 10pm, and tickets are $7 on The Empty Glass' website or at the door. More information can be found on the Facebook event page.
OktoberWest
On Saturday, beer and music fans should stop by Charleston's West Side for the 13th annual OktoberWest. This outdoor event centers around West Washington Street, so attendees can choose from local restaurants or local food stalls, West Virginia craft beers and other alcoholic drinks, and fun competitions, including keg rolling, the sausage toss, best German costume, and best beer belly. As for the music, funk is the genre of the day, with electronic-funk band The Tangled Roots taking to the stage at 4:30pm, reggae, hip-hop, and funk band Tropidelic jamming out at 5:45pm, and the mysteriously anonymous Here Come the Mummies bringing "terrifying funk from beyond the grave" at 7:30pm. Tickets are available at the gate at $15 for children, $25 for non-drinking adults, and $40 for adults wanting six beer tickets. All proceeds go toward the continued development of Charleston's West Side. More information, including a full schedule, is available on the event page on the website for Charleston Main Streets, an economic and community development non-profit focused improving commercial districts in Charleston's East End and West Side.
Ja Rule + Ashanti
There's still time for R&B and rap fans to buy tickets to see Ja Rule and Ashanti at the Charleston Municipal Auditorium at 7pm Saturday. Grammy-award-nominee, rapper Ja Rule is perhaps best known for his collaborations, including "I'm Real" with Jennifer Lopez, "Between Me and You" with Christina Milian, and multiple hits with R&B singer Ashanti. Their Grammy-nominated song "Always on Time" helped launch Ashanti's career with a series of top ten Billboard songs. Her notable songs include "Foolish," "Only U," and "Rock wit U (Awww Baby)." Combined Ja Rule and Ashanti have sold more than 57 million albums worldwide. Tickets are available on Event Center.
DJ Shay Money
Saturday at 8 pm, head to Vino's Sports Bar and Grill to catch DJ Shay Money. This radio DJ and personality will perform her R&B/rap hits "What's Up Shay" and "Bust It for a Bag." The event is hosted by local 98.7 The Beat DJ Woody Woods. Tickets are free for college students who arrive with a valid college ID before 11pm. Otherwise, tickets are $15. More information is available on the Eventbrite page for the event.
Bonus: The Beach Boys
Tickets are still available for the Beach Boys' 7:30pm show on Monday September 27th in the Maier Foundation Performance Hall at the Clay Center.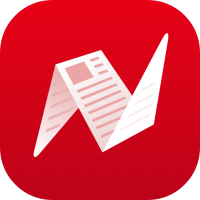 ---
Follow Megan Hippler on NewsBreak for more West Virginia content. This is original content from NewsBreak's Creator Program. Join today to publish and share your own content.