Image from Ben White / Unsplash
In the media, Huntington, West Virginia rarely gets credit for the arts and cultural side to the state's second largest city.
The university town has a thriving music scene. It is home to the Keith-Albee Performing Arts Center, the Huntington Museum of Art, the Museum of Radio and Technology, and a historic district full of architectural wonders.
Huntington can also be associated with the following four novelists.
M. Glenn Taylor
Born and raised in Huntington, M. Glenn Taylor is an associate professor at West Virginia University and the author of three historical novels based in West Virginia foothills and hollers. Taylor is lauded for writing lyrical and poetic prose covering large swathes of time in Appalachia while leaning into the harsh realities of such complicated topics as war, labor, vengeance, and race.
His most popular novel is critically-acclaimed and a finalist for the National Book Critics Circle Award, The Ballad of Trenchmouth Taggart. At the age of 108, the eponymous Trenchmouth Taggart recalls his life in the early twentieth century West Virginia, spinning fantastical tales of the moonshiner widow who adopted him, his time as a teenaged sniper for a union during The Coal Wars, and his formidable career as a reporter. Yet, trying to live with the choices he's made is another matter entirely.
Zoë Ferraris
Born in Oklahoma in 1972, Zoë Ferraris lived in Huntington for seven years while she attended Marshall University and drafted her first novel, the award-winning Finding Nouf. Ferraris has written three novels for adults, which form the loosely coined Nayir Sharqi & Katya Hijazi series. These contemporary crime novels are heavily influenced by Ferraris' time living with her then-husband and his conservative Muslim family in Saudi Arabia just after the First Gulf War.
In the first book, Finding Nouf, a family hires pious Palestinian desert guide Nayir al-Sharqi to find their missing daughter, Nouf, but when she's found in the desert, killed by drowning, her family no longer cares to uncover the truth. Nayir cannot leave the mystery alone, but without access to the closed-off women's side of Saudi Arabia, he must partner with Katya Hijazi, a lab worker at the coroner's office, a woman bold enough to work and be bare-faced in public. Together, they challenge each other's assumptions and follow the thrilling twists of the mystery at hand.
Craig Johnson
Perhaps surprisingly with his success as a Western crime and mystery novelist, Craig Johnson was born in Huntington in 1961 and attended Marshall University. He is the author of twenty-one novels, novellas, or short story collections based on the character Sheriff Longmire. The six-season television show Longmire was later created based on the character and early novels.
When reading in the Longmire universe, it is best to start with the first book published, 2004's The Cold Dish. Wyoming Sherriff Walt Longmire is looking forward to the end of his career when several local young men who were never charged for a rape they committed as teenagers a few years earlier start turning up dead. Too many people have motives to harm the men, so Longmire must use every bit of his investigative skills to solve the case.
S.G. Redling
A native to West Virginia, thriller, mystery, and urban fantasy author S.G. Redling has made Huntington her home for more than fifteen years. She has written nine novels to date, including three in the Dani Britton series —which follows a data analyst who gets caught up in life-or-death mysteries with a charming hitman on her tail— and two in The Nahan Series, which is a unique take on an ancient, vampire-like race that walks among us.
Her most popular novel, however, is the best-selling Flowertown, a dystopian thriller set in a Quarantine Zone designed to help and protect small-town Iowa residents who were contaminated with a deadly experimental pesticide. Unfortunately, the company responsible for the spill is also in charge of the quarantined town, and seven years on, the conspiracies and deadly betrayals have become impossible for one resident to ignore.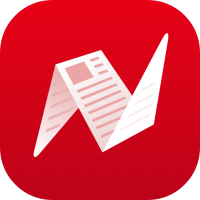 ---
Follow Megan Hippler on Newsbreak for more West Virginia content. This is original content from NewsBreak's Creator Program. Join today to publish and share your own content.