Image from Ian Taylor / Unsplash
A growing movement in West Virginia's third largest city seeks to ban the dangerous pseudoscientific practice of conversion therapy on minors, and Morgantown city councilors are listening.
Conversion therapy is the dangerous and discredited practice of trying to intentionally change someone's sexual orientation or gender identity. Sometimes the individual is a willing participant, but sometimes they are not. The 'therapy' is most often conducted by a religious leader, a mental health professional, or a medical practitioner.
However, the majority of accredited health organizations in the United States and Cornell University's literary review of 47 peer-reviewed studies conclude that conversion therapy fails in its goal to change a person's sexual orientation or gender identity. Instead, participants are left with increased rates of suicide, depression, anxiety, intimacy issues, and self-harm.
Morgantown's City Council hosted a 'Committee of the Whole' meeting on August 31st during which the Human Rights Commission presented the case for banning conversion therapy in minors within the city limits.
"Passing this ordinance in Morgantown will show that we as a community care for our queer youth and want to protect them to the best of our abilities," Ash Orr, chair of the Morgantown Human Rights Commission, said during the meeting.
While no formal actions are permitted at a 'Committee of the Whole' meeting, Councilors were encouraged to ask questions of the proposal and discuss the options for potentially changing the city's policy. An open-mic portion of the meeting allowed residents to offer their opinions on the issue.
The proposed bill comes on the tail of West Virginia's largest city, Charleston, passing an ordinance in August to ban medical practitioners and mental health professionals from performing conversion therapy on minors.
Any ordinance in Morgantown would likely be based on Charleston's ordinance, which was specifically crafted to avoid constitutional challenges to the First Amendment. To prevent lengthy legal battles and the potential overturning of an ordinance that could save lives, the ordinance is somewhat limited.
Charleston's ban on conversion therapy makes no mention of religious leaders and organizations so there cannot be claims that it infringes on the freedom of religion. While medical practitioners and mental health professionals are not allowed to practice conversion therapy as part of their care for a minor, at threat of a $1000 fine, they are legally permitted to voice their support of conversion therapy, provide additional information on the practice, and provide referrals to parents or guardians for organizations or individuals that still offer conversion therapy outside of the city limits.
Still, one city-wide ban minimizing the abusive practice is a victory for LGBTQ West Virginians. A second reduces the number of places LGBTQ youth can be referred to and has the potential to create momentum. Unequivocally stating that the safety of LGBTQ youth is a priority to residents in the state is especially needed at a time when West Virginia Attorney General Patrick Morissey has joined nineteen other state attorneys general to sue the federal government in the hopes of overturning equal employment protections on the basis of sexual orientation and gender identity.
Morgantown City Council has not yet announced a course of action regarding the ban, but proponents of the ban do not have to wait.
City Council meetings are on the first and third Tuesdays of the month at 7pm. All meetings are open to the public, broadcast live on the city's Government Access Channel, and available to view live and on-demand on the city's website.
Fairness West Virginia, a civil advocacy group for LGBT West Virginians, has also created a simple form that supporters of the ban can use to email Morgantown's City Council members. When the ban passed in Charleston, Fairness West Virginia cited the 4,400 emails sent through their portal as one of many reasons for the increased protections to West Virginia's LGBTQ youth.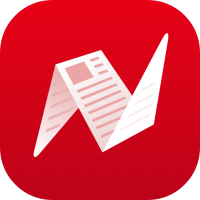 ---
Follow Megan Hippler on Newsbreak for more West Virginia content. This is original content from NewsBreak's Creator Program. Join today to publish and share your own content.