Image from Seven Shooter / Unsplash
Quick, name a novelist from West Virginia!
If you attended school in West Virginia, maybe you reached into the depths of your memory and pulled out Pearl S. Buck or Homer H. Hickham, but can you name a third?
Readers who have stumbled across the works of a West Virginia novelist may know the pride in reading something a West Virginian has written.
It doesn't have to feel like schoolwork, if you find the right novel. From the horrors of war and accidental vampires to generational sagas and tales of immigration, here are four novelists with connections to Charleston, WV that are worth checking out.
Rajia Hassib
Born and raised in Alexandria, Egypt, writer Rajia Hassib currently makes Charleston her home. Hassib has earned both a bachelor's degree and a master's degree in English from Marshall University. She is the author of two contemporary novels about families, grief, choices, and reconciling identities.
Her first novel In the Language of Miracles was published in 2016 and awarded the New York Times Editors' Choice. It tells the story of a family still struggling one year after one of their sons committed a crime that led to his death as well as the death of a family friend. Hassib's second novel A Pure Heart tackles the struggles of a young woman who returns to her homeland after her sister's sudden death in a suicide bombing. In trying to understand who her sister was and why she made the choices she made, the surviving sister has to deal with the way placing blame is never as simple or straightforward as anyone would like.
Henry William Hoffman
Born in Charleston in 1925, Henry William Hoffman was the award-winning writer of thirteen novels, four short story collections, and two plays. After serving as a medic with the U.S. Army during World War II, Hoffman earned his B.A. at Hampden-Sydney University where he later worked as an English professor and writer-in-residence. Hoffman's early novels, including his first novel The Trumpet Unblown published in 1964, focus on the terrible things he saw and experienced during World War II. Hoffman's later works were often suspense novels set in the Appalachian region.
His most popular novel is the award-winning Tidewater Blood. In it, the LeBlanc family is killed when a bomb goes off during the annual celebration at the family's plantation. The estranged, reclusive, ex-con brother is the obvious prime suspect, but taking the investigation into his own hands leads him to discover more about his family than he'd anticipated.
Mary Lee Settle
Born in Charleston in 1918, Mary Lee Settle was the author of twenty-two novels, memoirs, and non-fiction books. Settle moved to England with her first husband in 1939. During World War II, she joined the British Women's Auxiliary Air Force. In the 1950s, she returned to the United States and began her career writing and teaching at colleges and universities.
Settle's most well-known work is the The Beulah Quintet, a generational saga spanning five novels starting with the family in 17th century England and ending with their descendants in 1980s West Virginia. Settle won The National Book Award in 1978 for her stand-alone novel Blood Tie about a group of American and European ex-pats in Turkey in the 1960s and the ways their desires and misunderstandings have dire consequences around them.
Russ McDaniel
Charleston resident Russ McDaniel graduated from West Virginia State University in 2001 with a biology and chemistry degree. One year later, he wrote his novel Rafeal which tells the story of a man who was going to be killed by vampire, but instead he's accidentally turned into one himself. As Rafeal loses so much of his previous life, he struggles with questions of faith, justice, and compassion.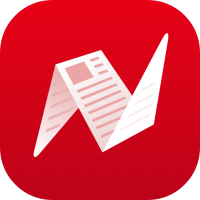 ---
Follow Megan Hippler on NewsBreak for more West Virginia content. This is original content from NewsBreak's Creator Program. Join today to publish and share your own content.