Image from David Suarez / Unsplash
Established during the American Revolutionary War, Martinsburg is currently the largest city in the Eastern Panhandle of West Virginia.
With a history steeped in wars, railroads, and the cinema, most tourists come to Martinsburg to tour the historic districts and buildings. As part of the Hagerstown, Maryland metro area and one end of Maryland's commuter rail line to Washington, DC, Martinsburg continues to grow, offering tourists and residents amenities often found in cities much larger.
For example, the list of the most popular restaurants, as rated by TripAdvisor users, highlights the range of people that have made the area their home. Whether a diner is passionate about wine, seafood, or Italian, Indian, or Thai cuisine, there's a restaurant for everyone in Martinsburg, West Virginia.
Brix 27
This upscale wine bar and restaurant focuses on providing an ever-changing selection of at least 45 high quality wines from around the world. As for the food, Brix 27 focuses on small, sharable plates of locally-sourced ingredients and seasonal dishes. The lunch menu is loaded with sandwiches and flatbreads while the dinner menu provides such sharable plates as burrata caprese, crab mac and cheese, truffle fries, and lamb meatballs. The restaurant also has a boutique wine shop, and the second floor is available for events. Brix 27 is located on N Queen Street.
King's New York Pizza and Restaurant
An Eastern Panhandle staple, King's New York Pizza and Restaurant is a chain of five restaurants run by the Colandrea family. This large family of Italian-Americans brings the charm, hospitality, and classic Italian cooking into every meal. Despite having 'pizza' in their name, the most popular menu items, they say, are the spaghetti with meat sauce and the lasagna. Armed with their homemade sauces, pizza doughs, and pastas, King's Restaurant offers hoagies, ravioli, stromboli, parmigiana, seafood plates, deep-fried appetizers, pizza, and of course, plenty of pastas to choose from. In Martinsburg, King's New York Pizza and Restaurant is located on Rock Cliff Drive.
Spice Connexion
Since 2015, Spice Connexion has been serving the Martinsburg area traditional and modern Indian cuisine. Chef YS Rawat has more than 35 years of experience spreading simple, authentic, and innovative Indian cuisine around the globe. Spice Connexion hosts a lunch buffet every day from 11:30 am to 2:30 pm. The full menu offers more than a dozen vegetarian dishes such as chana masala, saag paneer, vegetable briyani, or sweet potato curry. Dishes with chicken, lamb, goat, or fish are also available. Spice Connexion is located on Foxcroft Avenue.
Finn Thai Restaurant
The first Finn Thai Restaurant opened its doors in 2012 to serve the community fresh, authentic Thai cuisine. The business has since expanded around the region with three restaurants in Virginia and one in Martinsburg, West Virginia. Chef Ad Daonapha Sanchez combines the cooking skills she learned from her family growing up in Northern Thailand and her restaurant experience to bring diners an expansive menu. The signature dishes include firecracker chicken, Siam duck, Bangkok steak, and Finn Thai's red curry. Plenty of vegetarian options are also available, and the spice level is noted on the menu so diners can make informed choices. In Martinsburg, Finn Thai Restaurant is located on Foxcroft Avenue.
Kitzie's Restaurant and Lounge
This American bar-style restaurant focuses on providing high quality seafood dishes to a state with no ocean access. While they may be best known for their crab cakes, Kitzie's also offers scallops, shrimp, oysters, and fish dishes, such as broiled haddock, pan-seared ahi tuna, broiled Atlantic salmon, and a classic fish and chips. For diners less keen on seafood, the restaurant also offers a small selection of burgers, sandwiches, and chicken dishes. During the restrictions imposed during the Covid-19 pandemic, the Rock Cliff Drive location upgraded the dining room. It has since reopened for limited in-person dining, and the location on Williamsport Pike is again providing live musical entertainment.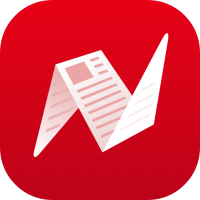 ---
Follow Megan Hippler on NewsBreak for more West Virginia content. This is original content from NewsBreak's Creator Program. Join today to publish and share your own content.