Image from Alora Griffiths / Unsplash
"The Pepperoni Roll Capital of the World" is in Central West Virginia.
Visitors don't have to spend a lot of time in West Virginia to find out how serious residents are about the official state food, the pepperoni roll. According to WV Tourism, the pepperoni roll was likely first commercially produced around 1927 when an Italian immigrant left the coal mines to open Country Club Bakery in the Fairmont area and provided miners with portable, hearty, and quick-to-eat lunches.
Now the sixth largest city in West Virginia, Fairmont doesn't shy away from its culinary history. Of the top five restaurants in Fairmont, according to TripAdvisor users, three of them date back to at least the 1960s, and the two newer restaurants capitalize on nostalgia to create dining experiences that feel as least as old.
With Italian food, American staples, classic diner fare, and yes, pepperoni rolls, there's sure to be a restaurant on this list to please any food lover.
Muriale's Italian Kitchen
Since 1969, Muriale's Italian Kitchen has been serving the Fairmont area Southern Italian-inspired cuisine. Now in its second-generation of owners, Muriale's prides itself on great customer service and a variety of ways to dine, including buffets, pick-up boxes, platters, and picnics. For those dining in the restaurant, the menu consists of soups, pizzas, sandwiches, and pasta dishes, including the signature family recipe of spaghetti and meatballs and Aunt Mary's meat lasagna, served since 1969. Muriale's Italian Kitchen is located on Fairmont Avenue.
Cracker Barrel Restaurant and Old Country Store
Despite being a chain of 663 restaurants in 45 states, Cracker Barrel takes the second spot on the list of most popular restaurants in Fairmont. This Southern country-themed restaurant is designed to look like a general store where diners can wait for a table on the porch's rocking chairs, browse the old-fashioned gift shop, or cozy up to the big stone fireplace for a game of checkers. The extensive all-day breakfast menu includes sourdough French toast, bacon n' egg hashbrown casserole, or platters with components like grits, fried apples, and sugar-cured ham. Dinner plates include chicken n' dumplings, country fried steak, a catfish platter, and plenty more. In Fairmont, the Cracker Barrel Restaurant and Old Country Store is located on Pleasant Valley Road.
Say-Boy Restaurant
Say-Boy Restaurant was born in 1960 when Joan and Albert Sabo bought the Country Club Barbeque from her parents and changed the name. Now with its third generation of ownership, Say-Boy provides residents with classic home-style American cuisine, such as steaks, sandwiches, seafood, chicken, and pastas. Patrons saving room for dessert can delight in cream pies, blackberry cobbler, and ice cream. Say-Boy is located on Country Club Road.
Colasessano's World Famous Pizza & Pepperoni Buns
Since 1950, Colasessano's has been leaning into the local culinary traditions. While they do serve sandwiches, pastas, and deep-fried appetizers, Colasessano's is known for its classic pepperoni buns with optional cheese, meat sauce, and peppers and its large, lightly customizable pizzas. Both the pizzas and pepperoni buns are available freshly baked in the Fairmont locations or frozen and shipped anywhere in the United States. Colasessano's has locations on Pennsylvania Avenue and Middletown Circle.
DJ's 50's and 60's Diner
The first thing patrons notice about DJ's 50's and 60's Diner is the large retro sign atop the highly reflective airstream-like building. Inside, the checkerboard floors, chrome bar stools, sleek red-and-white booths, and retro decorations will take anyone back to another time. Although DJ's Diner isn't quite as old as it appears, patrons likely won't care when they're sipping on old-fashioned floats or digging into the tall sundaes. For food, diners can go with the classic burger and fries, a rich pasta dish, a daily special, the all-day breakfast menu, or plenty more. DJ's 50's and 60's Diner is located on Airport Avenue.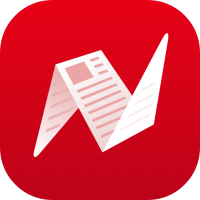 --
Follow Megan Hippler on NewsBreak for more West Virginia content. This is original content from NewsBreak's Creator Program. Join today to publish and share your own content.