Image from Kane Reinholdtsen / Unsplash
As residents of Charleston, West Virginia plan out their Labor Day weekend, they may be selecting the perfect hot dogs for the grill, hitting the swimming pools one last time, or getting the most of their white pants.
One thing music loving residents won't be doing this weekend is filling all their free time with live music events. The weekend of September 3-5, 2021 only has two music events within the Charleston City Limits. Luckily, music fans can hit up a show on Friday night and another on Saturday, or if neither of these events fit the right criteria, next weekend promises the return of Mountain Stage, shows at Sam's Uptown Café, and more.
In the meantime, music lovers can check out these two free shows.
Live on the Levee
On Friday night, the Live on the Levee concert series continues with another pair of local bands. First The Velvet Brothers will kick things off with lounge music. Then Voodoo Katz will bring their grooving dance music to the Schoebaum Stage at Haddad Riverfront Park. Both bands are large, fun-loving, and sure to get the crowd on their feet. The show kicks off at 6:30 pm, but the free open-air event allows the audience members to come and go from the amphitheater as they please. More information is available on the Live on the Levee website.
Noah Gillispie
On Saturday night, Hurricane, West Virginia singer and rapper Noah Gillispie will be playing at Taylor Books in the heart of downtown Charleston. Gillispie, a self-acclaimed "rap, acoustic, pop sensation," promises to play a mix of familiar covers and new songs from his new album Appalachian Odyssey, which is all about West Virginia. The album even includes two songs from the perspective of West Virginia's cryptids. The show is free, and the set runs from 7:30 to 9:30 pm. More information is available on the Facebook page for the event.
Follow me to see more articles like this.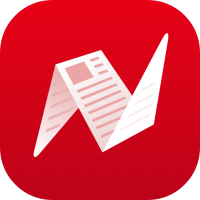 ...
--
Follow Megan Hippler on NewsBreak for more West Virginia content. This is original content from NewsBreak's Creator Program. Join today to publish and share your own content.