As cases of the delta variant of Covid-19 continues to grow across the United States, restaurant-patrons are again faced with difficult choices about supporting their favorite restaurants.
On Thursday, Washington Post reporters Emily Heil and Tim Carman reported what experts say are the variables diners should consider when weighing the risks in their area for themselves and the people in their lives.
For those in Clarksburg, West Virginia who decide to dine out or do take-out, this list of the five most popular restaurants, according to TripAdvisor users, provides a variety of meals in a range of prices. Any food lover in the state's tenth largest city should be satisfied with the options to support one of these restaurants.
The Wonder Bar Steakhouse
Since 1946, The Wonder Bar Steakhouse has provided patrons with a high-end dining experience. As the name suggests, The Wonder Bar Steakhouse prides itself on its steaks, using only USDA Choice or higher Grade Aged Certified Angus Beef. However, they also offer high quality seafood, chops, poultry, and Italian dishes. For the past seven years, they have won the Wine Spectator's Award of Excellence, an annual award that recognizes restaurants that offer more than ninety wine selections from a variety of producers. The wines must also pair well with the menu in terms of taste, price, theme, and style. The Wonder Bar Steakhouse is located on Wonderbar Road near the Turnpike.
Julio's Café
The first thing patrons of Julio's Café notice is the atmosphere. The long wooden bar shines. The plump booths and checkerboard floor are an inviting throwback to another time and place. The hand-carved wooden details draw the eye even during a candlelit dinner. Now in its third generation of family owners, Julio's Café has been feeding the Clarksburg area Italian classics for more than fifty years. The menu is small, but customers rave about the quality of the meats, soups, and seafood. Julio's Café is located on Baltimore Avenue.
Texas Roadhouse
Despite being a chain-restaurant in 611 locations across the United States and ten other countries, Texas Roadhouse is the third most popular restaurant in Clarksburg, according to TripAdvisor users. This casual Texas-themed steakhouse is known for its bottomless buckets of free peanuts, its honey cinnamon buttered dinner rolls, and the 11-ounce USDA Choice sirloin. For meals, diners can expect steaks, burgers, sandwiches, deep-fried appetizers, or a selection of "country dinners." They also have more than a dozen cocktails available, and meals can be ordered for takeout. Texas Roadhouse is located on Emily Drive.
El Rey Mexican Restaurant
As the name suggests El Rey Mexican Restaurant focuses on providing diners with the authentic Mexican cuisine they expect—burritos, enchiladas, fajitas, quesadillas, and plenty of combo meals. In the 2021 annual "Best of Harrison County" awards, readers of Clarksburg's local newspaper The Exponent Telegraph voted El Rey Mexican Restaurant the best in Mexican food, carry-out/take-out, lunch, dinner, and "meal for the money." The restaurant also offers a variety of beers and cocktails, and their margarita mix is available to purchase on its own. Diners should save room for the desserts, including flan, sopapillas, churros, and fried ice cream. El Rey Mexican Restaurant is located on Emily Drive.
Vito's Pizza and Restaurant
The family-owned and operated Vito's Pizza and Restaurant has been providing the Clarksburg area with Italian food for more than thirty years. Named one of the seven best pizza places in West Virginia by We Heart WV, Vito's Pizza and Restaurant offers freshly made thin, round Neapolitan pizzas or thick Sicilian squares, each with a variety of toppings on offer. For those eaters not in the mood for pizza, this restaurant also offers calzones, hoagies, burgers, pasta dishes, and nearly a dozen side dishes. The dining area is spacious, but take-out is also an option. Vito's Pizza and Restaurant is located on Park Boulevard, just off I-19.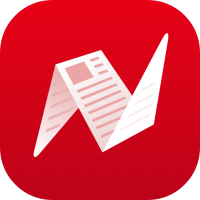 ---
CORRECTION: This article originally listed Clarksburg as West Virginia's sixth largest city. It is the tenth.
Follow Megan Hippler on Newsbreak for more content about West Virginia. This is original content from NewsBreak's Creator Program. Join today to publish and share your own content.