Image from Sander Dalhuisen / Unsplash
A few weeks ago, Alexis Bland was crowned Miss West Virginia 2021, propelling her hometown of Parkersburg, West Virginia to the national stage.
Despite being the fourth largest city in West Virginia, Parkersburg is often overlooked as a destination, even by other residents of the Mountain State. The city at the joining of the Ohio River and the Little Kanawha River has the largest functional historical district in the state, according to their official website. They also have arts, music, and theater events and four annual festivals.
If visitors do not have time to stop and take in all that the city has to offer, it is still worth stopping in for a meal or two. This list of the highest rated restaurants, according to TripAdvisor users, provides five options in differing atmospheres and food styles, so anyone in Parkersburg can find something to enjoy.
Chams Lebanese Cuisine
The most popular restaurant in Parkersburg is the Lebanese restaurant Chams Lebanese Cuisine. This family-owned restaurant focuses good customer service, a bright, open dining space, and authentic cuisine. Chams combines fresh pita, flavorful salads, and classic spreads to offer a wide variety of wraps and platters. They also have an extensive vegetarian menu, and a lot of the food is naturally gluten-free. Diners should remember to leave room for the baklava. Chams Lebanese Cuisine is located on Market Street.
Rubi's Pizza and Grill
Rubi's Pizza and Grill prides itself on being a winning combination of Italian and American dishes. Eaters looking for Italian cuisine can choose from pizzas, stuffed pizzas, calzones, Stromboli, or a dozen pasta dishes. Those looking for the tastes of America can enjoy burgers or foot-long subs, including Rubi's notable cheese steak sandwich. For dessert, diners can choose from Italian classics like sfogliatelle, tiramisu, and cannolis. Rubi's Pizza and Grill does catering and takeaway or customers can settle into one of the restaurant's booths on 7th Street.
Der Dog Haus Pub and Grill
While the name of the restaurant brings to mind hot dogs and sauerkraut, Der Dog Haus Pub and Grill offers plenty of other options as well. With a bar ready to supplement any meal, this casual restaurant focuses on sandwiches, "deep fried extras," an ever-changing list of homemade soups, and typically three daily specials to keep customers coming back for more. The food may seem simple at first glance, but simple can be delicious when it is done well. Der Dog Haus Pub and Grill is located on 7th Street.
The North End Tavern and Brewery
Known to locals as the NET, The North End Tavern opened in 1899 as a small pub. The tavern, thought to be the oldest restaurant in West Virginia and one of the oldest bars in all of the United States, expanded with its own brewery in 1997. The restaurant offers burgers, sandwiches, German-American cuisine, and the fried staples tavern-goers have come to expect. The brewery makes the NET's award-winning amber ale as well as a handful of additional craft beers each month. Samplers are available to order. On Thursday, Friday, and Saturday evenings, the downstairs area opens for more beers on tap and wings specials. The North End Tavern and Brewery is on Emerson Avenue in North Parkersburg.
Mary B's Diner
Diners looking for home-style cooking with a Southern flare should look no further than Mary B's Diner. With breakfast served all day, diners can enjoy biscuits and gravy, steak and eggs, or a short stack of hotcakes any time they like. The lunch menu offers classic sandwich combinations and six burgers to choose from, while the dinner menu has a wide variety of meat-based meals, including country fried steak, chicken hearts, and roasted turkey with dressing. Diners who don't fill up on the generous side dishes and overly-large dinner rolls can't go wrong with a slice of pie or two. Mary B's Diner is located on Pike Street.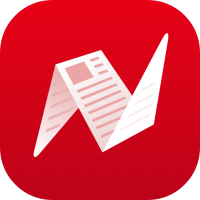 This is original content from NewsBreak's Creator Program. Join today to publish and share your own content.