Image from Diego Perez Vazquez / Unsplash
On Tuesday, Charleston, West Virginia took one step closer to banning the dangerous pseudoscientific practice of conversion therapy on children.
Charleston City Councilwoman Caitlin Cook proposed the ban, and on Tuesday, the Members of the Ordinance and Rules committee voted to approve the bill. The bill will now go to the full council for a vote.
Conversion therapy is the discredited, often harmful practice of trying to change a person's sexual orientation or gender identity, with or without the individual's willing participation. Sometimes there is a religious or spiritual component to the methods, but sometimes it is undertaken by a medical or mental health professional.
However, studies have shown that the 'therapy' increases the rates of suicide, depression, anxiety, intimacy issues, and self-harm in participants. Conversion therapy is also ineffective in reaching its original goals, according to a literary review by Cornell University. They looked at 47 peer-reviewed studies on conversion therapy and concluded, "the overwhelming consensus among psychologists and psychiatrists who have studied conversion therapy or treated patients who are struggling with their sexual orientation is that therapeutic intervention cannot change sexual orientation, a position echoed by all major professional organizations in the field".
Councilwoman Cook, a council liaison to the city's LGBTQ Working Group, said, ""This ordinance really is about protecting and valuing our LGBT community members that call Charleston home as well as and making it known to visitors that may come to Charleston, that we are an inclusive community."
The proposed ordinance would make Charleston the first city in West Virginia to outlaw the practice.
Because the bill focuses on licensed medical and mental health practitioners within the Charleston city limits, there are limitations to its reach. According to ACLU-WV, the bill is limited to ensuring conversion "practices are not part of the direct care a provider is offering to a minor." It does not prevent medical practitioners from voicing their opinions on conversion therapy as long as they do not act on those beliefs as part of their care to a minor. They are also allowed to provide parents or guardians with more information or referrals to individuals or organizations who still legally provide conversion therapy outside of the Charleston city limits.
If the bill passes, those found in violation of the ordinance would be fined up to $1000.
The proposed ordinance also makes no mention of conversion therapy practiced by religious organizations. ACLU-WV says the wording of the bill in this way makes it less likely opponents of the proposal will be able to successfully raise a constitutional challenge based on freedom of religion.
Still, the ordinance is certainly progress for LGBT children in Charleston and possibly the state.
The proposal is on the agenda for the August 2nd city council meeting as "Res. No. 521‐21 ‐ Recognizing that every major medical and mental health organization has rejected the concept of conversion therapy on minors, declaring that individuals or organizations practicing conversion therapy on minors are not welcome within the City of Charleston, and urging the West Virginia Legislature and state professional licensing boards to take action to prohibit conversion therapy on minors in West Virginia and ensure any person practicing conversion therapy in West Virginia faces action against their license."
This does not necessarily mean there will be a vote at that 7pm meeting, but those wishing to show their support for the proposal should act quickly.
Fairness West Virginia, a civil advocacy group for LGBT West Virginians, has provided a simple form to email city council members to show support of the ordinance. Fairness West Virginia reported that approximately 4,400 versions of their email were sent out before the Ordinance and Rules Committee's vote on Tuesday.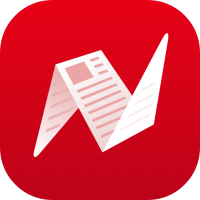 This is original content from NewsBreak's Creator Program. Join today to publish and share your own content.