Image from Karolina Kołodziejczak / Unsplash
Imagine a stack of large, wavy noodles smothered in a rich tomato sauce, creamy béchamel sauce, and hot, toasted parmesan cheese. In the layers, you find ground beef, mushrooms, ricotta, or an assortment of perfectly cooked vegetables. The stack may be five layers or seven or even ten noodles high.
If this sounds like the perfect meal, then National Lasagna Day is the holiday for you.
National Lasagna Day is celebrated every year in the United States on July 29th. The origins of this holiday are not clear, although one source suggests it may have started as a promotional campaign. National Lasagna Day is an unofficial holiday, but what Italian food lovers would pass up an excuse to indulge in a lasagna?
For those in Charleston, West Virginia who do not dare attempt to make their own lasagnas, would rather not heat up a frozen meal, or simply want to leave the lasagnas to the professionals, these restaurants may be the best places for your celebrations.
Fazio's
A staple in the Charleston food scene, this fine-dining restaurant has been serving Italian food near the Elk River for decades. As a family-owned business built on family-owned land, Fazio's prides itself on authentic atmosphere, multiple candlelit dining rooms, and of course, homemade Italian food. The menu boasts a variety of pastas for all ages as well as steak dishes and plenty of wines.
Fazio's offers a baked lasagna with a red meat sauce and "served in a casserole topped with tangy melted Cheese, House Salad, Grecian Bread and Butter."
Soho's
Image from Soho's Facebook
At the Capitol Market, a renovated railway station nearly tucked under the Interstate, diners can find Soho's. They pride themselves on their "creative and innovative spin on traditional Italian, Mediterranean and American cuisine." The restaurant's lunch menu focuses on salads, sandwiches, pizzas, and a few pasta dishes, including its SOHO lasagna, while the dinner menu drops the sandwiches for seafood and specialty entrees.
The SOHO lasagna has layers of meat sauce and ricotto with the whole dish covered in a marinara sauce. For vegetarians or those simply wishing to try a unique take on a lasagna, Soho's offers a zucchini-walnut lasagna. This dish has "cheese, herbs sauce, vegetables, and walnuts topped with fire roasted tomato and basil sauce."
Leonoro's Spaghetti House
As the name suggests, this unassuming restaurant on the East Side of Charleston focuses on making pasta and making it well. Leonoro's has been family-owned and operated for more than a hundred years. Since 1915, Leonoro's has kept a small menu of Italian dishes and desserts, but that hasn't kept it from becoming a favorite among the locals.
The lasagna at Leonoro's Spaghetti House is served with meatballs and, on the side, homemade Grecian bread.
Other options
If none of these restaurants tickle a lasagna lover's tastebuds, there are a few other choices in Charleston.
It may seem unexpected at first, but pizza places sometimes offer great pasta dishes as well. For more than forty years, Graziano's Pizza has become a great casual place to go for pizzas and enormous calzones, but they also offer specialty items and dinner entrees, including a lasagna stacked high with ten layers.
For those who don't mind a chain restaurant, the Olive Garden out in the Southridge area of Charleston offers a few lasagne options. They offer fried lasagna as an appetizer and a classic lasagna with meat sauce and three cheeses as a main course. They also serve a chocolate brownie lasagna, which is "eight layers of rich, fudgy brownie and sweet vanilla cream cheese frosting, with a chocolate drizzle." Together, those are enough options for a true lasagna super-fan to have three courses of lasagna and then be happy that this holiday only comes around once a year.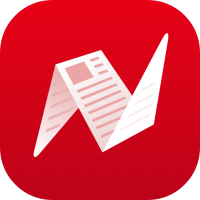 This is original content from NewsBreak's Creator Program. Join today to publish and share your own content.