Image from Matthew Henry / Unsplash
The common refrain in the West Virginia mountains is that 'coal keeps the lights on.' But as fans and air conditioners fight the summer heat that's settled into the valleys, how does the price of energy in West Virginia compare to other states?
Not very well, according to a recent analysis by Adam McCann on the personal finance website Wallethub. In fact, West Virginia had the 13th highest energy costs among all fifty states and Washington D.C.
The analysis looked at four different sources of energy—electricity, natural gas, home heating oil, and motor vehicle fuel. Calculating the cost of the average monthly consumption rate allowed the analysis draw fairer comparisons among states. This negated different climates, different infrastructure systems, and different energy consumption needs.
As far as West Virginia's neighboring states go, Virginia ranked 20th, Maryland 23rd, Kentucky 25th, Pennsylvania 34th, and Ohio 37th. Washington DC was the cheapest area in the entire survey, earning it the 51st ranking.
Overall, Connecticut was found to have the most expensive energy in the United States.
Electricity and Home Heating Oil
West Virginia was calculated to have a monthly electricity cost of $143 per month. This is the 15th highest among the states and Washington D.C. Of the neighboring states, Virginia was the only one to have a higher rate of electricity at $149.
With regards to home heating oil, West Virginia also ranked 15th at $4 per month. Again, Virginia's energy cost was more expensive at $5. Maryland was $9 and Pennsylvania was nearly eight times as much as West Virginia, at $23.
Because of the data presented and the way the analysis was calculated for overall energy consumption, it is not clear if the states with higher energy costs for, say, home heating oil pay more per unit of oil, consume more oil, or both. These variations evened out in the final ranking as states that do not use oil would use another energy source to fill the same needs.
Natural Gas
The one bright spot on the analysis for West Virginians is the cost of natural gas per month. At $27, West Virginia was in the latter half of all states, ranking 31st. Virginia ranked 30th with nearly the same price. Kentucky's natural gas costs were even lower, but Maryland, Washington D.C., Pennsylvania, and Ohio had higher prices at $39, $45, $46, and $50 respectively.
Motor Vehicle Fuel
A state's cost of motor vehicle fuel was calculated differently than the other sources of energy. For motor vehicle fuel consumption, McCann took the total number of miles travelled and divided it by average motor-fuel consumption and divided that total by the number of drivers in the state.
Here, West Virginia ranked tenth with an average monthly cost of motor fuel of $169. No neighboring states had a higher cost of motor fuel.
What does this mean for West Virginians?
To reduce the cost West Virginians pay for energy in a given month, either prices or consumption must be reduced.
There are many possible ways to reduce the price on a large scale. From government subsidies on energy bills to more green energy providers and improvements to electricity grid infrastructure, price reductions are possible.
For the average energy consumer, however, reducing the cost of their energy bills and gas top-ups has to focus on reducing their consumption. Making small personal habit changes have some impact on consumption, whether that's using air conditioners, space heaters, and vehicles a little less often or blocking drafts. For those with more money to spend upfront for long-term savings, many more options are available, including better insulating the home, buying energy- efficient devices and appliances, or switching to a different source of energy.
The solutions to lowering West Virginia's overall energy costs are complicated and rife with political pitfalls, but the effort could help residents stay cool in the summers without breaking their wallets.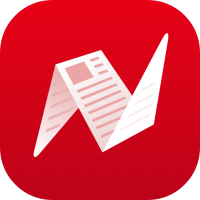 This is original content from NewsBreak's Creator Program. Join today to publish and share your own content.