Image from Michael Browning / Unsplash
Many Huntington, West Virginia residents will spend Sunday, July 25th busy with their jobs, chasing kids along the riverfront, or enjoying their favorite places before the Marshall University students return for the new semester. Likely, few know that July 25th is always National Culinarians Day.
The origin of this unofficial holiday is not known, but the purpose is simple: celebrate all the cooks and chefs who create delicious meals.
Celebrating National Culinarians Day will look different for different people. Some may choose to thank their friends or family members in the food services industry. Others may decide to eat at home to give these chefs and cooks a little lighter workload on their holiday. Perhaps some people may choose to try their hand at cooking with others or as a way to give the usual home chef a break.
The easiest way to celebrate, however, is to go to a favorite restaurant. For those Huntingtonians without a favorite, this list of the top five restaurants, according to TripAdvisor, will provide a delicious place to celebrate. Just remember to thank the chef at the end of the meal.
Jewel City Seafood Restaurant and Market
Image from Jewel City Seafood Restaurant and Market's Official Website
While they're technically not open on Sundays for the 2021 National Culinarians Day, Jewel City Seafood Restaurant and Market is rated the #1 restaurant in Huntington by TripAdvisor users. This small, family-owned and operated restaurant began as a seafood market before adding the casual dining experience. They offer oysters, clams, lobster tails, crab cakes, shrimp, and, of course, a variety of fish cooked in a variety ways with in-house sides and sauces. Jewel City Seafood Restaurant and Market is also known for its sweet tea.
Fat Patty's
Image from Fat Patty's Official Website
A staple for Marshall University students and those who find themselves near the campus, Fat Patty's is a casual, all-American pub-style restaurant. Known for their burgers and the full bar with plenty of beers on tap, this restaurant offers sandwiches, steaks, and fried pub staples, like potato boats, cheese dippers, poppers, and pickle fries. Diners looking to break up the fried foods can chose from more than ten salads. Fat Patty's also offers "Fat Packs," family-sized portions of boneless wings, chicken tenders, or burgers, and ordering online is an option.
Frostop Drive-In
Image from Frostop Drive-In's Facebook Page
The first thing customers notice about Frostop Drive-In is the giant stein of root beer on their roof. While customers do rave about the in-house root beer (with and without ice cream), this restaurant also offers an experience. Opened in 1959, this Frostop is the last in West Virginia and still boasts the original service model—park your car, honk your horn, and give your order to the carhop who comes to your window. With a very small menu, they can deliver the window-tray full of hot dogs, onion rings, and crinkle cut fries fast. A few tables are available as well for those who do not want the authentic experience of eating in their car.
Black Sheep Burrito and Brews
Image from Black Sheep's Instagram
As the name suggests, Black Sheep Burrito and Brews provides a variety of Mexican-fusion dishes with a wide selection of craft beers, some of which are brewed in their Charleston, West Virginia location. The specialty burritos are specifically designed to take familiar dishes and put them into a burrito that may seem outlandish at first glance, but the flavors always work. Burritos may include such components as pickled daikon-and-carrot slaw, fried wontons, vindaloo curry sauce, the house kimchi, or roasted cashews. For those who are less excited about Mexican-style dishes, this restaurant also serves sandwiches, ribeye burgers, and chicken wings.
Jim's Steak and Spaghetti House
Although they also aren't open on Sundays, no list of Huntington restaurants would be complete without Jim's Steak and Spaghetti House. This family owned and operated Italian diner has been running in downtown Huntington since 1938 and boasts a list of famous customers including Dustin Hoffman, Muhammad Ali, and then-presidential candidate John F. Kennedy. The restaurant is best known for its spaghetti with homemade meat sauce and the coconut pies, but the menu boasts a variety of sandwiches and dinner plates.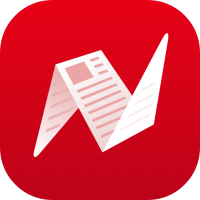 This is original content from NewsBreak's Creator Program. Join today to publish and share your own content.