Image from The Rolling Stone's Official Website
American fans of the Rolling Stones are finally going to get some satisfaction.
The legendary rock band announced this week that they are headed back on tour for a thirteen-city series of shows across the United States. The U.S. leg of the Stones' No Filter tour has been delayed multiple times, so it is no surprise the band is ready to get back to live shows.
"I'm so excited to get back on the stage again and want to thank everyone for their patience. See you soon!" –Mick Jagger
The tour was supposed to began with a seventeen-city circuit in April, May, and June 2019, but the shows were postponed to give vocalist Mick Jagger time to recover from his March 2019 heart valve replacement surgery. Despite health concerns for the then-75-year-old Jagger, the earliest shows were moved to the end of the tour and completed in August of 2019. The Rolling Stones then announced additional tour dates to take place in the spring of 2020, but the band had to postpone these shows for health and safety reasons during the Covid-19 pandemic and subsequent crowd restrictions. The band spent their time off in their own homes, but that didn't stop them from performing online, releasing a new single, and reissuing their 1973 album 'Goats Head Soup.'
Now the Rolling Stones will be performing the postponed shows as the first band to reach #1 on the UK Album Charts in six different decades.
Pending any further unexpected delays, the rescheduled two-month tour will kick off September 26, 2021 in St. Louis, Missouri and wrap up in Austin, Texas on November 20th.
Unfortunately for Stones fans in West Virginia, as with the 2019 No Filter tour, none of the venues on this leg of the North American tour take place within the state. The only neighboring state to host the band is Pennsylvania with an October 4th show in Pittsburgh. The September 30th show in Charlotte, North Carolina and the October 9th show in Nashville, Tennessee may also be options for West Virginians.
Those willing to travel further might like to know the No Filter tour also includes a show at the New Orleans Jazz and Heritage Festival, a nine-day event packed with hundreds of musical acts. The Rolling Stones will take to that stage on Wednesday, October 13th. The New Orleans Jazz and Heritage Festival have not yet announced the additional artists for the same day, but announcements are expected soon. Tickets for the event go on sale July 30th.
Tickets for the other shows may be more difficult to acquire as many, if not all, venues are honoring tickets sold for the original shows, but determined and enterprising fans will find a way, even if they can't always get what they want.
Full List of Tour Dates and Venues
September 26, 2021 in St. Louis, Missouri at The Dome at America's Center
September 30, 2021 in Charlotte, North Carolina at Bank of America Stadium
October 4, 2021 in Pittsburgh, Pennsylvania at Heinz Field
October 9, 2021 in Nashville, Tennessee at Nissan Stadium
October 13, 2021 in New Orleans, Louisiana at New Orleans Jazz and Heritage Festival
October 17, 2021 in Los Angeles, California at SoFi Stadium
October 24, 2021 in Minneapolis, Minnesota at U.S. Bank Stadium
October 29, 2021 in Tampa, Florida at Raymond James Stadium
November 2, 2021 in Dallas, Texas at Cotton Bowl Stadium
November 6, 2021 in Las Vegas, Nevada at Allegiant Stadium
November 11, 2021 in Atlanta, Georgia at Mercedes-Benz Stadium
November 15, 2021 in Detroit, Michigan at Ford Field
November 20, 2021 in Austin, Texas at Circuit of The Americas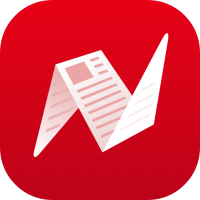 This is original content from NewsBreak's Creator Program. Join today to publish and share your own content.