Image from American Heritage Chocolate / Unsplash
As summer continues to sweep across West Virginia, residents may be taking time away from the shimmering blue swimming pools and the dusty baseball diamonds to celebrate National Ice Cream Day this Sunday July 18th.
Whether it's Ellen's Ice Cream in Charleston, Kustom Kreams in Huntington, Mountaineer Country Ice Cream in Morgantown, or something a little closer to home, dish fans and cone fans alike will find plenty of places to celebrate the holiday.
After the rise of pre-packaged at home ice cream in the 1970s, President Ronald Reagan decreed in Proclamation No. 5219 the third Sunday in July to be National Ice Cream Day back in 1984 as a way to bolster and celebrate the United States' dairy market.
"Ice cream is a nutritious and wholesome food, enjoyed by over ninety percent of the people in the United States." –President Ronald Reagan
More than thirty-five years later, the American ice cream market doesn't need the publicity. According to the International Dairy Foods Association, the average American consumes more than 23 pounds of ice cream-related desserts in a year, and ice creameries made over one billion gallons sold in 2020.
Yet, the wide-spread popularity of their product doesn't stop ice cream brands from promoting the day and offering steep discounts.
According to USA Today, more than thirty businesses are giving out free or discounted ice cream to celebrate the day. Businesses include expected ice cream companies and shops, but Americans without a local ice cream parlor should not fret. The list also includes some grocery stores and fast food staples such as McDonald's, Wendy's, and Burger King.
The Flavor Trends
Not to be left out of the celebrations, online shopping giant Instacart recently analyzed its data on ice cream purchases to determine which flavors are the biggest outliers in each state. Their research showed that vanilla makes up more than a quarter (26.2%) of ice cream sales across the United States, but to find the real trends across the nation, they analyzed "which flavor in each state has the highest relative share of all ice cream purchases compared to the national average."
West Virginians, it turns out, love their Moose Tracks, but they aren't alone.
Eleven other states had Moose Tracks as the flavor they purchased furthest above the national average, but surprisingly, none of West Virginia's neighboring states did. Ohio and Kentucky residents have an affinity for chocolate chip ice cream, while Pennsylvania was the only state to mostly prefer a little mint with their chip. Marylanders and Virginians prefer to have two desserts in one, as Marylanders prefer cookie dough ice cream and Virginians go for the birthday cake ice cream. The residents of Washington DC prefer mango.
The Full List of Results by State
Alabama – Moose Tracks
Alaska – Green Tea
Arizona – Rocky Road
Arkansas – Rainbow Sherbet
California – Rocky Road
Colorado – Green Tea
Connecticut – Pistachio
Delaware – Cherry
Florida – Rum Raisin
Georgia – Rum Raisin
Hawaii – Mango
Idaho – Green Tea
Illinois – Moose Tracks
Indiana – Moose Tracks
Iowa – Moose Tracks
Kansas – Rainbow Sherbet
Kentucky – Chocolate Chip
Louisiana – Birthday Cake
Maine – Coffee
Maryland – Cookie Dough
Massachusetts – Coffee
Michigan – Moose Tracks
Minnesota – Moose Tracks
Mississippi – Birthday Cake
Missouri – Cookie Dough
Montana – Rainbow Sherbet
Nebraska – Moose Tracks
Nevada – Rocky Road
New Hampshire – Coffee
New Jersey – Pistachio
New Mexico – Chocolate Chocolate Chip
New York – Pistachio
North Carolina – Birthday Cake
North Dakota – Moose Tracks
Ohio – Chocolate Chip
Oklahoma – Cookie Dough
Oregon – Green Tea
Pennsylvania – Mint Chip
Rhode Island – Coffee
South Carolina – Moose Tracks
South Dakota – Birthday Cake
Tennessee – Moose Tracks
Texas – Rainbow Sherbet
Utah – Rocky Road
Vermont – Coffee
Virginia – Birthday Cake
Washington – Green Tea
Washington, D.C. – Mango
West Virginia – Moose Tracks
Wisconsin – Moose Tracks
Wyoming – Rocky Road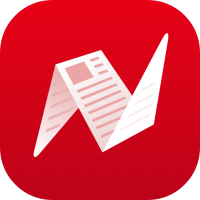 This is original content from NewsBreak's Creator Program. Join today to publish and share your own content.