Image from Sincerely Media / Unsplash
In Charleston, WV, the Clay Center's Avampato Discovery Museum, the Cultural Center, and other local staples provide a great way to beat the heat as the middle of summer vacation approaches. It's easy to return to the places that are familiar. You know where to park and when the meter stops counting. You know what to wear and what to bring. You know exactly what you will get and how long the kids will stay entertained.
One-off events, however, provide a little variety in social calendars and may create a memorable moment on a hot July day or night.
It can be difficult to find the time to sort through the options or figure out what events are even happening in the Charleston area. The following list of six events takes the stress out of finding local activities for the weekend of July 16th to the 18th.
Friday
Live on the Levee
On Friday, July 16th, residents can head down to Haddad Riverfront Park downtown for live music on the Boulevard. The music begins at 6:30 pm with singer-songwriter Sierra Ferrell, whose says her sort of bluesy, jazzy sound "is unbound by genre or time." The headliners are Charleston's own Peddlers Glory, a duo who define their music as "Mountain Style Rock and Roll." Entry is free and open to all ages.
The East End Concert Series
Residents who would prefer their local bands to play heavier progressive music should head to The Red Carpet on Charleston's East Side. Crown the Witch kicks off the show at 6:30 pm, followed by Horseburner at 7:50. Progressive thrash band Byzantine caps off the night at 9:05. The show is open to all ages. Pre-sale tickets are $20 on Eventbrite, or tickets are available for $25 on the day of the show.
Saturday
Sound Checks at the Clay Center
The Sound Checks concert series in the Clay Center's Sculpture Garden includes two bands, plenty of entertainment from DJ EJ, food trucks, and an open bar. This week, the show opens with Speedsuit, a local band known for their classic rock-ish, garage-style vibes. Headliners Abby & The Echoes from Asheville, North Carolina are bringing their soulful, roots sound. This event will be kicking off at 7:30. Tickets are available for $23.50 or they can be bundled with future Sounds Checks events for a discount.
Sunday
Kriya Yoga
Ryan Kurczak is hosting a workshop on Kriya Yoga at the South Hills church Unity of Kanawha Valley on Sunday afternoon. This workshop is not an exercise class. Instead, it focuses on mantra meditations, breathing techniques, and yogic philosophies. It will run from 12:45 to 2:15 pm and no equipment is required. Admission is on a donation-basis but information on how to reserve a spot can be found on the Friends of Unity WV Facebook page.
Bicycle Tour
Generation Charleston is hosting an evening bike tour led by Dan Taylor on Sunday evening. Interested residents should meet in front of Taylor Books at 5 pm with their own bicycles and the appropriate, required helmets. The two-hour tour will use the app Clio to cover many of the historical sites in downtown Charleston. This event is free of cost.
Music at The Red Carpet
The Red Carpet is also hosting three musical acts on the evening of Sunday, July 18th. The music kicks off at 5 pm for adults 18+ with proper ID. The opening acts are folk singer-songwriter Andrew Adkins and "American music" performer J. Hatfield. The event is headlined by the Beckley indie-roots band The Parachute Brigade. Tickets are available for $12.50 on Eventbrite or $15 on the day of the show.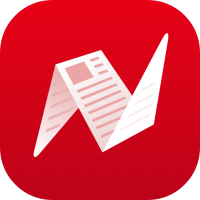 This is original content from NewsBreak's Creator Program. Join today to publish and share your own content.