Guillaume de Germain / Unsplash
West Virginia Governor Jim Justice announced that masks are no longer mandated in indoor settings on Sunday June 20th, 2021. This announcement as well as state data confirming more than half of West Virginians have received at least one dose of a vaccine are good news for businesses.
Restaurants around the United States have struggled throughout the Covid-19 pandemic with many pivoting or temporarily closing in order to survive at all. With public safety concerns waning, locals and tourists may choose to support the restaurants in South Charleston, West Virginia.
Although it can be difficult to narrow down which restaurants are the best or most deserving of patronage, TripAdvisor rankings provide a wide array of experiences and food styles that should satisfy any eater.
Spring Hill Pastry Shop
Although Spring Hill Pastry Shop is not technically a restaurant, it would be remiss to leave it off a list of South Charleston food venues. This family-owned bakery opened in 1948 and offers sweet breakfast items— pastries, danishes, and donuts— as well as breads and desserts. Spring Hill Pastry Shop is renowned as the home of pastry "hot dogs," a line of sweet custard in an in-house hot dog bun topped with powdered sugar and often a chocolate drizzle. They also do custom tiered cakes for special occasions. Although there is no seating available in the small shop, taking a selection to go is worth the trip.
Los Agaves Mexican Restaurant
Affectionately known as "The Mexican Shoney's" to many South Charleston residents for taking over the former Shoney's location in 2005, Los Agaves Mexican Restaurant prides itself on being "your favorite seafood Mexican restaurant in West Virginia." Their large menu provides a wide variety of Mexican classics and a list of 25 pre-set combo meals. For diners looking for more unique foods, the "American Fusion" section of the menu includes a "Mexican cheeseburger," a Mexican interpretation of a steak-and-potato dinner, and penne with nacho cheese sauce. If the food isn't tempting enough, Los Agaves is also known for its pitchers and fishbowl-sized margaritas, sangrias, and daiquiris, making it an ideal place to linger over drinks and conversation, perhaps on the spacious patio.
Suzi's Hamburgers
Despite the name, Suzi's Hamburgers is actually most known for its large fluffy-on-the-inside, crispy-on-the-outside biscuits. While they do not have the largest menu around, they know the power of good meat, fried eggs, crispy hash browns, and sweet and spicy fried apples. For more than 30 years, Suzi's Hamburgers has been a staple on MacCorkle Avenue, opening at 4 AM for early risers and those heading into work. Anyone looking to try the hamburgers should be aware that Suzi's Hamburgers closes every day at 2 PM, but the lunch menu is available from the moment they open at 4 AM.
The Olive Tree
As the newest restaurant on this list, The Olive Tree has "only" been in operation since 2015, but it has expanded its footprint, its outdoor dining area, and its offerings considerably in that time. The Olive Tree prides itself on offering Philadelphia deli-style cuisine as well as Mediterranean classics, a combination that may not necessarily make sense to everyone, but the salads and sandwiches are tasty enough patrons will not care. Dinner and family specials focus on chicken, lamb, or seafood with plenty of side dishes. Aside from the restaurant, The Olive Tree provides an in-house deli for bulk meat and cheese purchases, a retail area for alcohol and Mediterranean staples, and full-service catering.
Yen Sandwiches
Right in the heart of downtown South Charleston, Yen's Sandwiches provides fresh bread, Vietnamese food, and fruity smoothies and bubble tea. This unassuming restaurant consistently gets rave reviews for its banh mi, sandwiches made with fresh bread, pickled and fresh herbs and vegetables, and the diner's choice of a well-seasoned protein. Pho, spring rolls, and curries are also popular choices. While the menu may be small, patrons are not missing out when the food is good and the service friendly.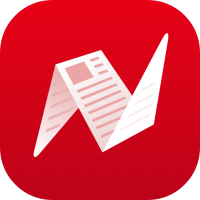 This is original content from NewsBreak's Creator Program. Join today to publish and share your own content.