When you think of muscles, you think of Arnold Schwarzenegger.
The bodybuilding legend cast a spotlight on the sport, becoming the youngest winner of Mr. Universe at 20 years old. He sculpted a body unlike anyone had ever seen.
He became a Greek god.
For most of us, achieving Arnie-grade biceps is unrealistic. His madman-like work ethic, perfect genetics, and admitted use of steroids made him an icon. His images, like the one above, are plastered on gym walls around the world.
I mean, look at the bloke. I exclaimed, "Just look at the size of him!" several times when choosing an image for this article. But I digress.
His bodybuilding advice still holds prevalence today, decades after his time. Many people, myself included, still watch his videos as a source of exercise inspiration.
As with many inspiring people, his reach extends beyond the field he's known for. Arnie's work ethic crosses barriers.
By looking at the man's workout regimen and overall attitude toward becoming the legend he is, we can unlock ways to improve our lives. Arnie can help us get more done in less time. Here's how.
In the long term: progressive overload = maximum gains
Progressive overload is where you gradually overload your muscles, causing them to grow.
Let's say I wanted to grow my chest muscles. In weeks one and two, I'd do four sets of 60kg on the barbell bench press. During week three, I'd move up to 65kg for the last two sets of the workout. Finally, week four would be moving up to 65kg for all four sets if possible. By gradually adding more weight, you're progressively overloading the muscle, causing it to grow.
This doesn't only apply to weightlifting, however. Let's take a look at productivity too. And for that, I need to tell a story.
During my first year at university, I struggled to stay consistently productive. I'd spend all week watching Hell's Kitchen (because who doesn't love some kitchen conflict) and then panic as I realized I had an essay due the next day.
I remember waking up one morning at 7 am thinking: "Shit, 3000 words in eight hours. I guess it's time to be productive." I rushed it, before quickly turned to Gordon Ramsay's insults during the evenings. My grades suffered as a result.
Instead of gradually completing that essay weeks prior, I did it all at once. I went for a one-rep max and didn't train again. It was a lesson that took me two years to learn, as was apparent in my university grades trajectory — something my mum pointed out at the graduation ceremony:
"So you started taking it seriously in the final year then?"
I was caught red-handed.
Writing on Muscle and Fitness, Arnold has his say:
"Weight training is about progressive overload, and if you don't eventually increase the load, your body won't have reason to progress."
If you lift too heavy a weight without the required strength, you could hurt yourself. The same goes for your work. If you thrust too much work on yourself too soon, you could halt your progress.
Gradually train your productivity muscles into accepting a new threshold. Bit by bit, do more. Get accustomed to the new level and keep moving.
For short term results, use productivity supersets
If you watch videos of Arnie working out, his intensity is almost scary. He grimaces, grunts, and makes those weights submit to his will. Such vigor isn't achieved through conventional means.
Muscle and Fitness call Arnie the 'King of Supersets.' He would regularly pair a chest and back exercise, doing one immediately after the other without rest. He maximized muscle growth in a minimal amount of time.
I use supersets regularly, and they really do kick my ass. I'll often notice my hands *literally* shaking as a result. But the pump is excellent — something Arnie valued.
Supersets aren't exclusive to weightlifting, however. Your daily lives could benefit too.
Let's say I spend a day doing chores. Hanging the washing up, cleaning the house, and going food shopping are all important tasks, but they feel grossly unproductive. Even though I've done stuff, I'll send a complaining text to my girlfriend:
"I feel like I've done nothing today."
As it's one thing after another, it feels laborious. However, if you pair little tasks up in supersets, you're practicing something James Clear calls 'proactive laziness.' You could wash the toilet while the shower is warming up or buy your partner's birthday present while food shopping.
Pair tasks together to give yourself a greater sense of achievement and subsequent fulfillment.
The bottom line
I've read countless articles and watched many videos on the best ways to grow muscle. One thing always stands out: intensity is king. Arnie always went to his limit every time he stepped foot in the gym, and the results showed. Or, as he puts it:
"For me life is continuously being hungry. The meaning of life is not simply to exist, to survive, but to move ahead, to go up, to achieve, to conquer."
I'll repeat it: not to simply exist, but to conquer. If you go into life with similar bicep-bulging intensity, you'll save spades of time.
In that vein, here's a recap of Arnie-style productivity:
In the long term, gradually overloading your workload capacity enables you to cope with higher productivity levels. You reduce the risk of burnout. In the short term, pairing the boring tasks together saves you time. It feels more fulfilling too.
Getting a productivity pump-on has never been easier.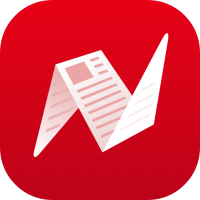 This is original content from NewsBreak's Creator Program. Join today to publish and share your own content.