Working for yourself is no picnic.
You may think that because you control your hours and don't need to apply for time off, it's more relaxed than typical office work. However, self-employment requires more self-control than you may realize.
If you don't confront the problems you will inevitably encounter, they will swallow you up and get the better of you. Perhaps more worryingly, other areas of your life may become collateral damage.
I know this because I've recently encountered these problems. I have worked for myself since September 2019, and while I love it, it can be challenging.
However, if you make an effort to understand what will happen and put systems in place to manage, then you can give yourself a head start. That starts with acknowledging these ugly truths about working for yourself.
1. Work will be on your mind all of the time
When I was in retail, I found shutting work out was easy. As soon as I got changed, I instantly relaxed. Work quickly left my mind.
Now, I work in my bedroom. While my sleep seems to be mostly unaffected, I find work is constantly on my mind.
You see, when your work becomes yours, you might feel more attached to it. Home and work life begin to blend together.
Even when I relax, my mind is still racing. My girlfriend caught me reading articles and making notes when I was supposed to be taking the weekend off. It's a challenging habit to shake.
How to counter it:
According to research from the Association of Independent Professionals and the Self-Employed, one in four self-employed people struggle with mental health. That's a 20% increase from before the pandemic.
It seems to me, then, it's important to differentiate home life from work.
Happily, I recently read an article by Stephen Moore which may help. He suggests using a 'termination phrase' when you finish work. Close your laptop and say something that signifies you're finished.
I usually close my laptop with gusto and declare, "Right, I'm done." It may feel a tad silly, but it's effective.
2. Burnout is inevitable
It may feel like everything is going smoothly, but at some point, you're going to burn out.
I recently took four days off because of burnout. No matter how much work I did, I never felt like it was enough. That's the problem with working for yourself — you know you have tonnes of work to do, so you begin to focus on what you haven't done.
Here are the symptoms I experienced:
work feels almost impossible
you keep waking up later than usual
exercise feels like a chore
you get tired very easily
you feel like you are going nowhere.
How to counter it:
If you're like me and work throughout the day, you can designate a weekend for socializing.
The trick here is to plan your week on Friday, so you don't feel guilty about not working and don't waste time figuring out what to do on Monday. When you figure out what you need to do on the spot, you can end up criticizing yourself unnecessarily. Planning helps avoid that.
3. You will become your own worst enemy
When you work for someone else, you can always lay the blame at someone else's door.
There might be a coworker or boss who is making your life difficult, or perhaps a shared hatred for the way the company is run. However, when you work for yourself, there's only one person to blame.
When built up, complaints take a heavy toll. If you're not careful, results feel futile because you aren't wildly successful yet. Moreover, any time spent not doing work can feel like you're letting yourself down.
How to counter it:
It's all about reducing post-work guilt.
To be kinder to myself, I have decided to make a change. From now on, I will be writing down my hours so I have a quantifiable piece of data to look at. When the week ends, I can look back and pat myself on the back.
You could also talk about your day with someone else. I do this with my family and girlfriend, and I often find a little bit of self-assurance can go a long way. It helps frame your achievements in a new light.
4. The lack of security will get to you
Working for yourself is scary.
There's no set salary, no sick pay, or no real guidance. It's not secure. According to The Telegraph, 660,000 startups are registered in the UK every year, but a damning 60% fail within the first three years. Those are terrifying numbers.
You may feel like you're constantly playing catch-up. No matter, what you do, it isn't enough. It's difficult to shake this feeling.
How to counter it:
Firstly, don't quit your job if you can't afford to go it alone. I am fortunate to live at home, so bills are at a minimum.
If you can't afford it, there's no shame in that. Do as much as you can when you can and who knows, it might make a great story someday.
If you've fully taken the plunge, work on establishing a stable source of income first. Once you feel comfortable, quickly look to diversify your income streams.
I now have multiple; as I do freelance work, write articles for money, will eventually sell products, and I am looking into the stock market.
But above all, you must take accountability for your actions. When you do that, everything becomes easier. It's you that needs to fix the problems because you've made them, just as it's you that can celebrate your achievements.
5. It's a guessing game
I don't know what I'm doing. There, I said it. I'm stumbling from one task to the next, hoping it will form a cohesive plan.
It's perfectly natural. Heini Zachariassen, founder and CEO, Vivino (a wine-reviewing app) says he knew nothing about the wine industry. Here's what he wrote on Entrepreneur:
"I had zero experience with wine, beyond feeling clueless trying to choose a good Cabernet at the wine store. But I had an idea: I saw how crowd-sourced reviews were driving growth in the categories of music, books and movies; and it didn't make sense to me that wine, now a $300 billion dollar industry, wasn't following suit."
As of 2016, 18 million wine-drinkers downloaded Vivino. Not bad.
How to counter it:
Firstly, you must accept that you will make mistakes. It may feel like the worst thing in the world at the time, but they are excellent learning curves. From there, you can accept that it's okay not to have a detailed plan. Not every move needs to be meticulously planned.
However, that often isn't enough. For more physical assurance, take pictures of your achievements. This enables you to look back on memories and admire how far you come.
For instance, a Snapchat memory recently popped up from one year ago, where I proudly captured my first curated article. It reminded me how much I've done since then.
There we are — I told you it would be ugly. Working for yourself is hard, but incredibly rewarding. Even though I'm not wildly successful (yet), I'm proud of what I've done so far.
To recap, here are the five ugly truths about working for yourself:
Work will be on your mind 24/7. Even when you relax, you might find your brain is buzzing. Differentiate work and relaxation time.
Burnout is inevitable. As you're thinking about work a lot, chances are it's going to wear you down. Make sure you take breaks.
You will begin to resent yourself. Your work is yours, so when you don't do it, it can feel like you're letting yourself down. Aim to reduce post-work guilt.
The lack of security and stability can feel scary. Make sure it's viable for you, and above all, take accountability for your actions.
Spoiler alert: you will probably feel like a fish out of water. Self-employment is a guessing game, accepting that will give you a head start.
If you work for yourself, what's the most challenging aspect of your life?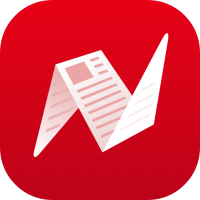 This is original content from NewsBreak's Creator Program. Join today to publish and share your own content.