As I type these words, my ears are sitting comfortably inside my noise-canceling headphones. The blissful sound of nothing but music accompanies almost every single word I type. I can't hear the hoover, the dog barking, or the keyboard clicking. Productivity bliss.
It wasn't always like this, however. For years, I didn't know what noise-canceling headphones were. I'd buy a £10 pair of Skullcandy earphones, use them for a few weeks until they broke, and repeat the process. When I was anywhere but in my room, the music felt secondary. I'd blast my eardrums so I could feel the beat drop.
But when I decided to take the plunge and buy some noise-canceling headphones, it flipped my world upside down. They're by far the best purchase I've made.
My pick — the Bose QuietComfort 2
I spent months combing through every review website on the internet. I tried multiple pairs on in a store, read Reddit threads, and asked my dad for his opinion 27 times. It was quite the saga.
Top-of-the-range noise-canceling headphones aren't cheap, but they sure are worth it. I chose the Bose QuietComfort 35 II(QC2), which at the time of purchase (November 2019) were £249 ($345). They're a step down from the more expensive Bose 700 headphones, but I couldn't justify the price gap after many tests.
The Bose QC2 headphones have quite literally changed my life. The noise-canceling is excellent when playing music and on phone calls too. These headphones come with an app that allows you to adjust the noise-cancellation level from low, medium, and high, although you can guess which I keep mine on. They also come with Alexa or Google Assistant compatibility, so you don't need to check your phone for notifications.
One of the pleasant surprises was when members of my family tried them on. Every time, their faces lit up. Any background noise vanished, and their eyes widened in surprise. Soon, they're in their own little world.
Anyway, enough about the specifics. Here's how they have radically improved my productivity.
Initiate a flow state with ease
Many people have written about the benefits of getting into a flow state — myself included. There's a good reason for that. When in a flow state, it's nothing but you and your work. Your fingers dance across the keys, and your to-do list gets demolished. It's productivity on steroids.
When I was at university, it wouldn't take much for me to stop doing work. I'd hear someone venture into the living room and investigate. I couldn't block out everyone else. With noise-canceling headphones, however, I can induce a flow state with relative ease. It's weirdly addictive.
Research done by Cloud Cover Music explored the usage of headphones in the workplace. It found that of the 1000 employees in their study, many weren't able to focus on their work without creating barriers between themselves and others with headphones. Nearly 80% said they got more work done when listening to music. And with noise-canceling headphones, music is all you will hear.
When you cut out distractions, you make it much easier to focus on one thing. The more you use noise-canceling headphones when you work, the more you will associate them with productivity. Use them as a trigger.
Nowadays, the mere act of putting my headphones over my ears acts as a lock-in mechanism. Once that happens, I know it's time to get some work done. But that's not the only benefit.
You don't need to break your eardrums to drown the world out
In London, the underground service is a screeching, unairconditioned mess. Sure it's efficient, but my god is it an uncomfortable place to be. It's made worse when you have a pair of bang average £30 earphones. In an attempt to block out the awful hissing of the train, I would turn the volume up. It was far too loud, and I still couldn't hear the music very well.
With my Bose', that all changed. I put them on, had the volume at a medium setting, and began daydreaming out of the window. The screeching felt like medieval history. But how does this improve your productivity levels?
Research from George Mason University found that interruptions don't just slow down your work rate but decrease its overall quality. For instance, if you go to a cafe, the noise might be too distracting (it would be for me anyway). Noise-canceling headphones give you the luxury of productivity no matter your environment. Without needing to turn your volume up so loud your phone turns it down for you, you can drown out any interruptions or distractions. It's a no-brainer.
I can't live without them
I use my headphones for about 6 hours every single day. It may seem like a lot, but because they're so good, my ears are fine. Moreover, whenever I put them on, it can snap me out of procrastination and lock me into my work.
It's not just my productivity that's improved, either. So many areas of my life have changed for the better; walking down a busy street, relaxing on a loud airplane or tube, meditating, getting myself to sleep, taking phone calls as I walk, and even making chores enjoyable.
If you want to learn how to make boring things more enjoyable, buy some over-ear noise-canceling headphones. You'll enter your own little world with ease.
Productivity will become second nature.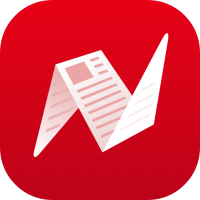 This is original content from NewsBreak's Creator Program. Join today to publish and share your own content.