Ernest Hemingway wrote perhaps the most extraordinary short story ever:
"For sale: baby shoes, never worn."
It says so much despite saying so little. Hemingway's 'iceberg theory' stated that a story's deeper meaning shouldn't be evident on the surface but should shine through implicitly. The real power is unseen. As he put it: "The dignity of movement of an iceberg is due to only one-eighth of it being above water."
Suitably, there is more than meets the eye to the iceberg theory. According to the British Heart Foundation, the average hobby lasts 16 months. Moreover, a ComRes study found that 80% of participants reported breaking a New Year's resolution within three months. The goal may look nice and float with dignity, but it's what below the surface that counts.
Most People Imagine the End Product, Not the Process
In Harry Potter and the Philosopher's Stone, Dumbeldore catches Harry sitting in front of a mirror. In the mirror, he can see himself with his parents in a life he wishes he had. It's the thing he wants most yet is the furthest from reality. Hemingway's iceberg theory is not too dissimilar.
The final, glorified image of yourself achieving something can often be a driving factor in starting a new habit or hobby. It's the hidden cost of the journey that people overlook. For example, when I first got into film studies, I pictured myself climbing up the Oscars stage and accepting my award for best director.
The image of me in a fancy tuxedo accepting a golden award was a pleasant one, but I soon realized the work needed to get there was undesirable. I didn't want to write endless scripts and spend my free time creating movies. The tip of the iceberg is often pretty to look at, but the hidden section is what will sink you.
"Dreams without goals remain dreams and fuel disappointment." — Denzel Washington
Conduct a Deep Water Scan Before Committing Yourself
Before you commit to anything, thoroughly research the stuff, you can't see. When I first started online writing in 2019, I didn't scan below the surface. I created a fitness website, thinking that was the only way you can write online.
I quickly lost interest. The website drew next to no traffic, and above all, I didn't know how much work was required. After realizing the effort it would take, it became undesirable. If I had done a deep water scan before I started, I would have saved a lot of time and money. I wouldn't have sunk.
While the mere knowledge that there is something more than meets the eye makes for a thrilling book, a deeper understanding of the task at hand makes for a more comfortable existence. Instead of making life difficult for yourself and wasting resources, research about the ramifications a new habit, hobby, pet, job, house, or anything will have on your life and ask yourself two questions:
Do I want to do this?
Is it worth it?
If you're not ready, one small hole can sink the most unsinkable of ships.
"Be ready to catch the ball when it is thrown by life." — Steve Jobs
Set Micro Goals and Create Micro Habits
What do most people's New Year's resolutions look like? Maybe you'll write "get fit" or "get rich." But what does that entail? A resolution itself is often the tip of an iceberg. It looks pretty and floats with dignity, but its actual mass is not acknowledged.
Instead of viewing an iceberg as one massive entity, break it down into chunks of ice. Start small. So, instead of saying you will "get fit," say, "I will go to the gym three times a week for a month." Not only is that more achievable, but it's also more actionable too.
James Clear, the author of Atomic Habits, suggests breaking habits into chunks. If you want to meditate for 20 minutes a day, do it in two ten-minute stints. A colossal iceberg is much less intimidating when broken down into smaller blocks. So, if you don't know how to do it, then it's not small enough.
"Make it so easy you can't say no." — Leo Babauta
Always Act As If There Is More Left To Uncover
In my mastermind group, my fellow writers and I had a frank conversation about what we do. We agreed that because it's our job to be creative all of the time, we regularly panic. I've often asked myself if what I'm doing is right and if I've used up my life's supply of creativity.
While it may sound a tad ridiculous, it comes with a bonus. Because we often feel like we don't know what we are doing, we don't assume superiority. There is still so much left to learn, even if you're a veteran. I've been writing for just under a year, and while I feel like I know my way around a draft, there is still a wealth of knowledge I'm looking to get my hands on.
The deeper you dive, the darker it gets. More things will blindside you, even if you did the most thorough of scans. Act like there is more to uncover, and the iceberg will look less intimidating as time goes by.
"Learn as though you would never be able to master it; hold it as though you would be in fear of losing it." — Confucius
Final Words
Iceberg tips are pretty. Accomplished goals are beautiful. It is, however, what lies beneath the surface that needs your attention. Hemingway believed writers must acquire an astute knowledge of what they're writing about. Only then can they leave stuff out, as the absence of information will be evident to the reader in a way that entices them to keep reading. Real-life isn't much different.
By acquiring a comprehensive knowledge of something, you can be confident in your ability to step up to the challenge. You're enticing yourself to continue on the journey.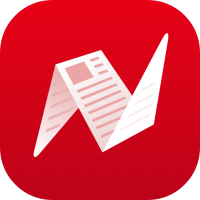 This is original content from NewsBreak's Creator Program. Join today to publish and share your own content.