My iPhone's Notes app is Dwayne Wade setting up the alley-oop, and the Reminders app is LeBron James slam dunking it through. Together, they connect the dots in my mind — working cohesively to ensure I remember things. Combined, they are filled with shopping lists, reminders to watch a TED talk, and a daily notification to write in my journal as soon as I wake up.
My iPhone is organized to a certain extent. But I don't want it to be methodical. The Notes and Reminders apps represent the erratic way my brain remembers things. Here's how, combined, they make my iPhone a productivity weapon.
'Notes' Is the iPhone's Killer App. Yes, Really.
Organize your present and lend a helping hand to your futuredebugger.medium.com
Use 'Notes,' so you don't need to chase a thought
The other day, I was driving home from my local supermarket when an article idea suddenly came to mind. My instinct was to reach for my phone. Of course, I couldn't, so I kept repeating it in my head until I got home.
The Notes app is a virtual journal. You never know when a spark of creativity is going to spring to mind, nor do you know when you're going to remember you need some tomatoes for dinner.
In her TED talk, Elizabeth Gilbert, the author of Eat Pray Love, discusses her encounter with American poet Ruth Stone. In Gilbert's words, Stone would feel a poem "barreling down at her over the landscape." Then, she had to "run like hell," rushing to get a pen and paper before the idea evaporated. According to Gilbert, Stone would sometimes miss it, and the poem "would continue on across the landscape, looking, as she put it, "for another poet."
With the Notes app, you don't need to "run like hell." A swift dive into your pocket will do the trick. I have a seemingly never-ending list of article prompts — ideas I wouldn't have been able to catch without the app. Or, if you have an Apple Watch, take notes by talking to Siri. That way, you won't risk getting distracted by something else on your phone and forgetting the original idea.
Use 'Reminders' to turn thoughts into productivity
Now you've used the Notes app to catch a thought, what do you do with it? You set a reminder. I'll give you an example. The other day, I was doing some reading and came across a simple idea to boost creativity. As a writer, it quickly grabbed my attention. You write in a journal as soon as you wake up, writing down anything that comes to mind. Over time, your conscious and subconscious thoughts should become more in sync, making it easier to grasp creative ideas from the nether regions of your brain.
I jotted down a brief explanation in my Notes app. Then I left it there. I woke up the next morning, and what did I forget? To write in my journal. That evening, I set up a daily reminder to greet me when I wake up. I haven't forgotten since. Notes laid it up, and Reminders slam dunked it through.
Unlike a journal, the Reminders app does more to make sure you do something. For example, once "do paperwork" flashes up at 10:00 am, it will stay on your lock screen until you mark it as complete. If you want to go a step further, make your lock screen something you like to look at. If you're anything like me, the reminder will annoy you into completing the task so you can have an uninterrupted background again.
Create a safety net for yourself
According to Britannica, our senses send 11 million bits of information to the brain for processing. Given it can only process 50, then your chances of forgetting something are high. This is only natural, as our brain wants us to remember things that will help us make decisions in the future, says Blake Richards, an assistant professor in the Montreal Neurological Institute.
Before you let something slip through the cracks, first catch it in the Notes app. Then secure it in your Reminders. When you pair the two together, you don't need to worry about any painful moments of forgetfulness. Your phone will be there for you.
Develop a trigger for your brain
Whereas the Notes app is filled with summaries and lists such as potential ideas and benefits of creativity exercises, the Reminders app is more straightforward. A simple notification — a reminder — is all that is required.
It's rather like revising for exams. While studying for my sociology and psychology exams in school, the teachers taught me to have trigger words. I would then associate the relevant topics with the term, meaning I could fit more subject matter behind a small cue. I remembered more. Reminders aren't all that different.
In the example I explained earlier, the notification I see every morning simply reads: "journal." While still groggy from sleep, that is all I need — a gentle nudge.
A reminder.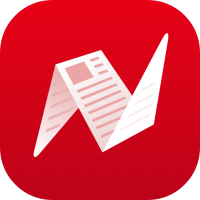 This is original content from NewsBreak's Creator Program. Join today to publish and share your own content.