I let you peek into my iPhone's Notes app, you'd see a rough exercise plan I follow and ingredients for a recipe I made last week. There are random dates, article ideas, passwords for mystery accounts, books, a failed weekly schedule, and potential holiday destinations for a time when we can travel again. If my phone had a soul, it would be the Notes app. Like my brain, it is a scattering of thoughts, loose organization, and aspirations.
It isn't complete chaos, however. Despite being loosely structured, it brings balance to my life. Here's how I use the Notes app to provide satisfaction and clarity to everyday life.
Have an 'on-the-go' to-do list
I prefer to handwrite to-do lists in my journal so I can put more detail into my tasks. When I sit down at my laptop for a day's work, my journal is open, and I can tick off each task as it comes. There are times, however, when a journal isn't handy.
On a busy day, priorities can change. As much as you try, you can't plan out every minute of the day. You may be swiftly into your fourth to-do of the day, and you remember you need to buy milk. You get distracted, and your tasks begin to slip from your memory.
Research shows that if you do nothing with new information, you will lose 50% of it within the first hour. On a busy day, unexpected small tasks can easily slip through the gaps. Using the Notes app as your mobile to-do list means you can quickly act on the new information, noting down the new task before jumping back on the productivity train. Then, revisit the Note when you have a minute and log it in your reminders.
If my phone had a soul, it would be the Notes app.
Have a quick conversation with your future self
Hal Hershfield, a psychologist at UCLA, found that we view our future selves as strangers. When you offload today's hardship as tomorrow's problem, all you're doing is shifting unnecessary work onto an inevitably disgruntled future version of yourself.
Hershfield suggests you should view your future self as someone you care about, making that person more "concrete and salient." Treat them like a close friend or family member, and you're likely to save yourself from future frustration. That's where the Notes app comes in.
Gently give your future self instructions and add improvements down the line. With my notes, I have a specific "Room for Improvement" page, split into subheadings. They're not hugely descriptive, but it helps spark suggestions. Some real examples I've used: "Add a superset to your next four chest workouts" or "Add pomegranate seeds the next time you make couscous."
It's an informal conversation through time, as your past self reminds you to stay on top of things. If you are kind to your future self, they are more likely to exhibit that behavior, eventually making it a habit.
Keep track of your hobbies
As an ex-film student, I regularly get people asking me, "have you seen ___?" When my answer is no, there is uproar. My friend Joe couldn't believe it when I told him I had not seen The Silence of the Lambs. A few years ago, I decided to make a checklist of all the movies I needed and wanted to see, ranging from The Godfather trilogy to Minority Report, The Birds, and Alien. The list is still growing.
A survey by the British Heart Foundation found that most people give up a hobby after a mere 16 months, with 25% of participants doing so without ever having used the equipment they bought. The simple act of tracking the progress of your 5k running times or a checklist of books you need to read can help you visualize your hobby and make the process feel more real. There are still many films on my list I haven't seen, but the desire to tick them off led me to watch some old and modern classics. Now, my hobby has become a habit. Whenever I see a film that interests me, I put it on the list.
Set yourself up for deeper thinking
The notes page is where you leave everything your brain forgets. Drs. Laura King and James Pennebaker suggest journalling your problems, as noting how you felt in the moment can help you deal with them. If you don't have a journal at hand, the Notes app can be a precursor to a more thorough analysis. Write down trigger phrases such as "argument with my terrible boss" or "unfairly rejected for promotion," which you can critically analyze with a more level head at a later stage.
Don't put pressure on yourself to contain every task, idea, aspiration, or self-evaluation. Use your Notes app. Dump it all out and free up your mind for more present thinking.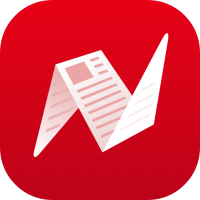 This is original content from NewsBreak's Creator Program. Join today to publish and share your own content.