In almost any film, the denouement is an absolute necessity. Let me explain.
Simply put, denouement is when action or inaction gives a resolution to an essential aspect of a story. A superb example of this is in La La Land, one of my favorite films (spoilers ahead).
Towards the end of the story, aspiring actress Mia (Emma Stone) and jazz-obsessed Sebastian (Ryan Gosling) agree to focus on their dreams. Five years down the line, Mia, now a famous movie star, walks into Sebastian's jazz bar — 'Seb's' — with her new husband.
Shortly after the epilogue, Mia follows her husband out the door. She stops and turns, meeting Sebastian's gaze. They nod and gently smile at each other.
At that moment, the film gives their relationship a resolution. They've sacrificed their romance but have both achieved their goals as a result. It's beautiful, sad, happy, and made my mum cry.
Nearly every film I've seen follows this pattern, so it's something I've come to expect.
Apart from this one.
The Time Hollywood Surprised Me
"Wait, is that it?" my girlfriend exclaimed as the Manchester by the Sea credits rolled.
The 2017 Oscar-winning film starring Casey Affleck is a tough watch at times. It's desperately sad, nor is it very satisfying. Throughout the film, we see Affleck's character Lee Chandler struggle to deal with his trauma, which damages his relationship with his deceased brother's son.
By the film's end, they've mended their relationship, as the final shot is of the two men fishing. But there are still so many questions left for us to ponder. There's minimal denouement — my girlfriend and I felt deprived.
It just ended.
I can appreciate their relationship improving, but it left me wanting more. It felt like an itch I couldn't scratch. Still, some good did come of the experience.
I understood something valuable.
We Expect a Dramatic or Satisfying Ending
For example, when I watched La La Land, I distinctly remember feeling both sad and satisfied. Mia and Sebastian didn't end up together as you'd expect, but one subtle look resolved their relationship. I loved it — a stark contrast to Manchester by the Sea.
Films have trained us to expect an immensely satisfying resolution. When that doesn't happen, we're left feeling cheated and wanting more.
Even supposed true stories aren't completely authentic. The showrunner for Narcos, a Netflix show about the life of Pablo Escobar, said it's "50–50 when it comes to fiction and nonfiction," as they have to fill in the gaps and assume what happened.
But, because we watch these films and shows so much, it can filter into our lives without us realizing it, as Manchester by the Sea reminded me.
Life Isn't a Problem to Be Solved, But a Reality to Be Experienced
The gritty, raw films such as Manchester by the Sea often have the most unsatisfying endings because they're more realistic. We're left wanting more when sometimes, there isn't any more to give.
Sometimes, there won't be a satisfying end to your story.
Some things won't have any great significance.
Some things don't work out.
I often see tweets that say something like, 'one day you went out to play as a kid for the last time, and you didn't even know it.' That just about sums it up.
Some things end, and that's okay.
Reality needs to be experienced, not wrapped up in a neat bow.
How to Untrain Your Hollywood Brain
Far too often, I've woken up the morning after a night out with a hazy memory. I know I've had a good time, but I don't know why. Not one memory stands out.
In an effort to change that, I've started forcing myself to make memories. A few times during the night, I'll pause and take a mental snapshot, forcing my brain into making a memory. It may sound silly, but it helps me experience something instead of barreling through it.
To untrain your Hollywood brain, do the same when you're trying to let go of something.
A relationship might not have the resolution — the La La Land nod — you desire, but that's okay. Life isn't a Hollywood movie. Life is just, well, life. Instead of wishing for a satisfying outcome, work on creating a new script.
Take a mental snapshot of the moment you decide to let go.
Note the lack of denouement and come to terms with the fact you're not a screenwriter. Sometimes, there are things of your control. All you can do is learn from what's happened. Move on and create a new film worthy of the best picture award at the Oscars.
Key Takeaway
Ever since I studied film at university, I've grown a passionate love for them. I love the superhero blockbusters just as much as the small, gritty indie films.
So I'm not saying you shouldn't stop watching them, nor am I saying you should give up on life because some things are out of your control.
However, sometimes, a situation calls for you to step out of the director's chair and into the audience. Sure, you might be dissatisfied with what you're seeing, but all you can do is hope the sequel is better.
And with that, here is the main lesson I'd love for you to take away from this piece:
Films without a satisfying ending aren't as good, realistically, but there's a reason for that. We crave satisfaction and resolution in our lives. We want that rags-to-riches story or complete closure at the end of a relationship. Life often isn't like that.
Don't let social media fool you. Life isn't a highlight real, nor is it a red carpet event, but when it is, make sure you celebrate it.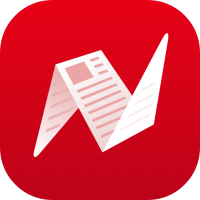 This is original content from NewsBreak's Creator Program. Join today to publish and share your own content.