In the 1990s, a teenage Boris Becker was on top of the tennis world.
In their first three meetings, Las Vegas own Andre Agassi lost, unable to match Becker's powerful serve. However, after some film study, he noted something remarkable:
"I started to realize he had this weird tick with his tongue.
I'm not kidding. He would go into his rocking motion, his same routine, and just as he was about to toss the ball, he would stick his tongue out. And it would either be right in the middle of his lip, or it'd be to the left corner of his lip."
Surely Agassi could win with ease? Not quite. He couldn't let Becker know he knew:
"I had to resist the temptation of reading his serve for the majority of the match and choose the moment when I was gonna use that information on a given point to execute a shot that would allow me to break the match open."
Agassi's patience helped him achieve a 10–4 record over Becker, beating him in U.S. Open and French Open semifinals.
Here's how you can instill a similar attitude.
Always ask yourself: "Is it worth the hassle?"
Agassi could've used this knowledge at any point, but he knew better. He conceded the unimportant points, only using Becker's tell when it mattered most.
Agassi prevented Becker from discovering what he knew. He saved himself a lot of hassle.
When you feel yourself getting worked up about something, ask yourself if it's worth the hassle. Be patient, and take an extra step. You're potentially saving yourself from a future of unnecessary drama.
Let me give you an example.
Recently, my dad and I got into a petty row. I'm often quite short-tempered, so I snapped. My girlfriend encouraged me to drop it, even though it hurt. The hassle just wasn't worth the effort.
Patience helps move you past an emotional reaction and allows you to think cognitively. While you may feel taking action is necessary at that moment, most of the time, it isn't. You cannot predict how you'll feel in the future.
Be sympathetic with your future self.
"You idiot, why did you say that?"
Sound familiar? If so, then you're like me — often impatient and jumping the gun. Yearning to bash your past self round the head with a swift backhand Andre Agassi would be proud of. There's a reason for that.
We're often impatient because we cannot accurately picture our future selves.
Living in the moment is a beautiful thing, but we can suffer the potential consequences if we forget to look ahead.
We suffer from something psychologists call 'present bias.'
This is when you favor your present self over your future self — leaving issues for them to fix.
Agassi, for example, might've felt frustrated at losing to Becker, so he uses his knowledge to win some points back and make himself feel better. Becker then realizes and stops before Agassi can use it meaningfully. Game over.
Instead, Agassi understood how grateful his future self would be for having the patience to hold, even if it pained him.
Focus on how annoyed your future self will be if you aren't more patient now. Bring those feelings to life and see the bigger picture.
Make calling yourself an idiot a thing of the past.
Stop predicting how you will feel.
Unfortunately, but perhaps unsurprisingly, psychologists Timothy Wilson and Daniel Gilbert found that we are terrible at predicting how we feel because we filter everything through the present.
This is called affective forecasting.
For example, you could buy a new phone or car thinking it will bring you happiness for years to come. But over time, the initial happiness fades. Instead of waiting to see how we feel, we guess and act accordingly.
To instill more patience, ask someone who has been in a similar situation how they feel.
This way, you're taking how you'll feel tomorrow into account, preventing something psychologists call 'projection bias.' Here's how Psychology Today describes it:
"The tendency to project one's current preferences into the future. However, what one wants now may not be the same at a later date. A person's momentary emotional state has a lot of influence over their future selves."
When I was a kid, I remember dreaming about moving to America. Now, that isn't appealing to me anymore. My desires changed as I did.
Understand that you cannot predict how you will feel or what you want. However, by speaking with someone who has been in a similar boat, you can gauge whether or not you're making the right decision.
To have patience, you must tune in with your future self.
Of course, you should live in the moment. Life would be anxiety-inducing and dull if you didn't, but that doesn't mean you should completely disregard the future.
At some point, your future self becomes your present self. There's no definitive crossing point — it just happens. Patience prepares you for that, or at the very least, prevents hassle.
It also helps you win tennis championships. Who knew?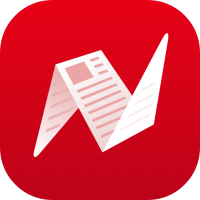 This is original content from NewsBreak's Creator Program. Join today to publish and share your own content.