"They offered $8 million. Nope. 
They then offered $10 million. No, thank you. 
Then $12.5 million. Not this time, but… thanks. 
Then $14.5 million.
And you know what? It was a better script. It was funnier, more dramatic, just an overall higher quality script than the first one I read with the $5 million offer. It was the same script, with the exact same words in it, but it was far superior to the previous ones.
I declined it."
And with that, Matthew McConaughey made a decision that would make or break his career. Here's what we can learn from him.
Know a turning point when you see one
McConaughey had settled into his role as Hollywood's 'romantic comedy guy.' He was the leading face in box office hits such as How to Lose a Guy in Ten Days, The Wedding Planner, and Ghosts of Girlfriends Past. As he writes in his memoir Greenlights:
"I enjoyed being able to give people a nitty-minute breezy romantic getaway from the stress of their lives where they didn't have to think about anything, just watch the boy chase the girl, fall down, then get up and finally get her.
I had taken the baton from Hugh Grant, and I ran with it."
But it couldn't go on forever. Although he was aware these films were paying for the beach-side house he rented, the lives of the characters he was playing surpassed the fulfillment in his own life.
Time for a pivot.
By turning down $14.5 million, he sent a message to Hollywood. No more rom-coms. For 20 months, he didn't receive a single offer. Hollywood was beginning to forget about him.
He persevered, however. And soon enough, he had "unbranded" himself (as he puts it). He was no longer "that rom-com guy."
He was scared. I don't blame him. However, without taking that risk, he wouldn't be the Matthew McConaughey we know now. Not long after, he took roles such as Mud, and Magic Mike, followed by the acclaimed True Detective and Oscar-winning performance in Dallas Buyers Club.
Most importantly, he sensed when he needed a career change. The pivot was necessary.
Pivots are a vital part of any successful person's life. Your life changes as you become more successful, and so will your goals. What satisfies you right now might become stale in five years.
Think of it as character development. If a film's character were to have no growth, the movie itself would be a waste of time. Personal development is not only gratifying to the viewer but you as well.
Make pivots when they're necessary. Create sequels to your life movie and watch your box office grow.
Go all or nothing
For most of his adolescence, he was going to become the family's big-time lawyer. Before taking some exams at school, he came across a book called The Greatest Salesman in the World.
He began reading and quickly became hooked. He recalls not caring about the exam, as all he could think about was the book he needed to read. All of a sudden, he didn't want to be a lawyer.
He called up his father, expecting a confrontation. The response shocked McConaughey to his core: "Don't half-ass it."
It was the green light he needed. It's a recurring theme throughout Greenlights (hence the name), as his wife tells him the same when he turned down the $14.5 million.
More often than not, an idea can seem glorious at first, but it doesn't have the legs. McConaughey almost caved at the sight of $14.5 million for two months of work (and I don't blame him), but by staving off his desires, he buckled his seatbelt in place.
Before listening to your inner gambler, assess every inch of the subsequent consequences. You've likely only touched the tip of the iceberg. While it may look pretty bobbing above the surface, the danger lies beneath.
Red lights precede green lights (and vice versa)
Greenlights is filled with over thirty years of journals and scattered note-taking. The central theme, however, is the unexpectedness with which life throws events at you.
When you get stuck behind a red light, you can be sure a green one will await you soon, nor do you know when your success will derail.
Mere days after securing his first film role in Dazed and Confused, McConaughey's father, who he considered his hero, died. A red light was blocking a green one. Learning from his father, he knew he couldn't quit his first job on a film. If anything, it gave him even more conviction:
"My family was like, "You've got to go back (to film)," It was obvious to go back. What my dad taught us was resilience. No way was I going to be moping around and miss what I was in the middle of doing."
The point is: you don't know when you're going to have a breakthrough or when life will bring you down. The bad moments in life will prepare you for the good ones.
I loved reading Greenlights. Other than having lived a fascinating life, McConaughey offers some useful advice.
So, to recap, here is what you can learn from his decision to turn down $14.5 million:
Knowing when you need a change is essential, as it means you develop a better understanding of yourself. Listen to what draws you in.
Go all in, or as his father told him, "Don't half-ass it." Without the conviction that he needed to power through his 20-month slump, he might have taken that $14.5 million. I bet he's glad he didn't.
Red lights precede green lights and vice versa. You never know when tragedy will strike, but there will come a green light afterward. It may be delayed, but it will be there.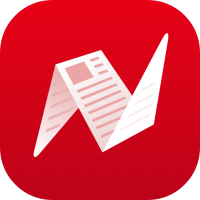 This is original content from NewsBreak's Creator Program. Join today to publish and share your own content.