"Michael Burry contacted the government several times to see if anyone wanted to interview him to find out how he knew the system would collapse before anyone else.
No one ever returned his calls. But he was audited four times and questioned by the FBI."
You may have heard of Michael Burry. Played by Christian Bale, he's the man who became famous for betting against the housing market and making millions on the 2008 crash.
The above quote is part of The Big Short's aftermath. It signifies the corruption and general dodgy nature of the 'system' we live in. And, for a film which is rather funny in parts, drew one conclusion for me:
The Big Short is one of the scariest films this century.
Why? Because it's all true. A few people became stupidly rich because, as Ryan Gosling's (the narrator) character says:
"These outsiders saw the giant lie at the heart of the economy, and they saw it by doing something the rest of the suckers never thought to do: They looked."
The Answers Aren't Far Away
Here's the thing — most people forget the answers to their questions aren't far away.
I'm no different. For months, my lack of writing success baffled me. In September 2020, I churned out over 30 articles, yet I earned less than usual.
Instead of analyzing my stats and finding what worked, I rushed on to the next article. As you can probably guess, the quality suffered.
Fast forward to May 2021, and despite publishing a mere nine articles, my earnings were over 500% higher than in September. The difference? I spent more time focusing on what worked before and applying it in my articles. Now, I can up my output and run with this knowledge.
The same applies to you.
You want to be successful at what you do. It's natural. So does everyone else, which is why motivational videos get millions of views, and online coaching is more popular than ever. People go searching for answers, and rightly so.
But here's the thing — you are your own database. Your brain is filled with a lifetime of memories, all of which are subconsciously helping you make decisions right now.
So use the data available to you. If you're struggling for motivation, look for something that motivated you in the past. Keep track of these things, and they can help you in the future.
Success Is Temporary
In The Big Short, there's a scene where Michael Burry goes to all the large banks requesting positions to bet against the housing markets. He bets hundreds of millions of dollars, which of course, the banks gobble up. As one banker puts it:
"If you're going to offer us free money, we'll take it."
Once Burry leaves, the bankers laugh in disbelief. By the film's end, Burry is a rich man, and the bankers lose their jobs. Their smugness collapsed as hard as the housing market itself.
There's a lesson there: success is temporary.
For instance, I might write a viral article and have hundreds of notifications one day, then none the next.
For sustained success, you need to go looking for the next thing. The bankers would've realized why Burry was staking his firm's money if they had looked. Hindsight really is a bitch.
Remember: your next step is more important than your current one. Without it, you'll stand right where you are, and the world will leave you behind. Just ask the Lehman Brothers.
'The Big Short' Is F*cking Terrifying
In a horror film, you expect to be scared. It's what you watch it for. With The Big Short, you don't. That's what's so scary.
If the highly paid analysts and bankers looked, like Michael Burry did, they'd have known. Of course, it's easy to say that with the benefit of hindsight, but it's a point worth making.
Just because something has worked before doesn't mean it will work now.
With any success you have, ensure you analyze how it came to pass and look for new paths to better results. What works for you now might be irrelevant in five years or even five weeks.
The world moves fast, and you need to be prepared to match its pace. Go watch The Big Short and see what I mean.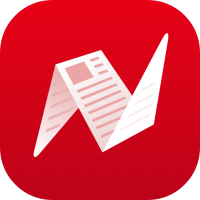 This is original content from NewsBreak's Creator Program. Join today to publish and share your own content.