If you are what you eat, then your content is what you consume. It's only natural that, as a creator, your work is a result of the things you read, watch, and listen to.
I say this as someone who has recently struggled with his creativity. I've gone through a rough patch privately, causing me to regress into comfort shows such as Parks and Recreation and The Office. While they make me laugh, they don't stoke the creative fires I need.
If you value creativity at all, and if you're a creator like me, you will, then you need to become a master at igniting the flames. As you likely watch TV every day, it's good to have a few new shows in your locker.
Here are five.
Love, Death & Robots (Netflix)
When I discovered this show in 2019, it immediately hooked me. I watched the entire series within a day.
It's an animated anthology series. The first season is 18 episodes, all of which are unrelated, with run times ranging from 6–18 minutes.
The genres and animation styles vary wildly. There's an episode about yogurt taking over the world, and another focused on a werewolf fighting in the US army. It's unique, and the epitome of creativity. You get the feeling each writer and director had complete creative freedom and it's beautiful to see.
David Fincher, the man behind Gone Girl, Seven, and Fight Club, produced the show.
Love, Death & Robots showcases what you can do when you let your creativity go wild. This is particularly useful for creatives stuck on a plateau, as a bit of creative freedom might free you from the shackles of your routine.
Secrets of the Whales (National Geographic — Disney+)
If you want to get inspired, stand in nature. If there's none around, a documentary is the next best thing.
Narrated by actress Sigourney Weaver, the National Geographic team looks at different types of whales, providing intimate details on their lives. We see the varying ways Orcas hunt and the journey a blue whale and her three-tonne newborn take to find food.
I love whales. They're majestic creatures, and learning about their lives gave me a few small ideas which I hope to turn into an article or two. Secrets of the Whales also taught me a few lessons about creativity.
Creative sparks might not be the epiphany you were hoping for, but often all it takes is a little moment. Plus, readers tend to enjoy learning interesting things they didn't know before.
Irrespective of that, there's nothing like watching a 40-tonne humpback whale leap out of the water to inspire you.
Invincible (Amazon Prime Video)
I have an affinity for the superhero genre. I know many people hate it, but I grew up idolizing Spider-Man.
Invincible is nothing like anything I've seen. It's incredibly graphic — seriously, there are a few scenes I will never forget.
Invincible demonstrates what's possible when you aren't afraid to push the boundaries. It shows the damage a superpowered fight would have on the world in a brutal fashion. Many innocent people die. It's brutal, but it works.
You're not likely to forget this show in a hurry.
Sometimes, taking an abrasive stance is a good thing. Some writers do this and, while they get plenty of backlash, they go viral consistently.
My overall point? Don't be afraid to go all in. Take a stance and run with it.
Undone (Amazon Prime Video)
Undone is a little gem of a show I binged in 2019. It focuses on a young woman who, after a car accident, discovers she has the ability to time travel. She then attempts to use this power to prevent her father's death years prior.
The animation style is beautiful, as it's filmed with real actors and then digitally traced over. You won't be able to take your eyes away from the screen.
While Undone's centerpiece is time travel, the show uses it to facilitate the main story, which is tight and well told. It shows how wild, fantastical topics can help tell a truly human story.
Explained (Netflix)
Explained is a superb informational series made by Vox. With detailed explanation and tidy animation, the show covers money, drugs, and music. It tells you interesting facts that are well worth learning.
Facts that you can turn into content.
When you're struggling for that killer idea, a show like this is perfect. Readers love stories and Explained hands them to you on a plate.
As a creator, you rely on your creativity. However, sometimes the tapestry dries up, and life gets in the way. Television like this is a creative pick-me-up.
I've struggled with creativity lately, but I noted down a quote that caught my eye when watching The Big Short. I since turned it into one of the best articles I've written in a while. I ate a good quote and regurgitated it as content.
You don't need the world's best idea to get moving. More often than not, all you need is a nudge in the right direction. Use a scene, quote, or entire episode as a springboard into your next article, video, or podcast.
If you value your creativity, then pushing the boat out and exploring new TV shows should be at the top of your agenda.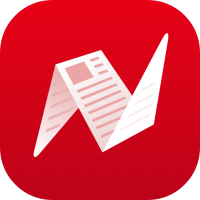 This is original content from NewsBreak's Creator Program. Join today to publish and share your own content.