In 1989, the Stone Roses' debut album revived British rock and earned them legendary status. Five long years later, they came back with their follow-up: 'the Second Coming.'
It was a huge step backward. The album's name alone shows they began to believe their hype, struggling to fit into a world with Blur, Oasis, and Radiohead.
WhatCulture notes it isn't necessarily a bad album. It just doesn't match the hype caused by the first.
The Stone Roses suffered from second album syndrome, otherwise known as the 'sophomore slump.'
Artists often struggle to reinvent their music after their first album. For the longest time, the focus is exclusively on making their debut as explosive as possible, so the follow-up is challenging.
As I've recently found out, however, musicians are not alone. Second album syndrome is far more common than you may think.
Sequels rarely perform as well
When I thought about this concept further, the more apparent it became.
Take films, for example. Off the top of my head, I can only think of a few sequels that either match or are better than the first — Terminator 2: Judgement Day, Godfather 2, Captain America: Winter Soldier, The Dark Knight, and Mad Max: Fury Road spring to mind.
So, it's not abnormal to feel a shadow of your former self once you've had your first success.
Imagine you're a mountain climber. You can see the summit, and with every step, you get closer and closer. But when you reach the peak, the fog dissipates, and you realize there's another. And so on.
Continued success is about finding another way to reach the new summit.
The great wilderness after your first success
In May 2021, my writing statistics vastly outperformed any month prior. A few of my articles were going semi-viral, and I was gaining 30 email subscribers a day.
Fast forward to June, and progress took a nosedive.
Despite experiencing a glimmer of success, I didn't know what to do next. I rested too heavily on my laurels, and because my first triumphant moment was all I could think about, I didn't know how to move on.
Every idea I had didn't feel good enough, so I procrastinated like hell. It took hours of journaling and conversations with fellow writers before I felt like my old self again.
I was filled with immense self-doubt because I felt lost, wandering through the fading mist of my first minor achievement.
I don't want this for you.
Sure, your project might be going well now, but will it matter in a year? Probably not as much.
If you don't look to move beyond your initial success, the wilderness that comes after will feel terrible.
So, to prevent this from happening, you need to take a look at the driving forces behind your search for initial success.
Initially, the first success is all that matters
I remember the months before May 2021. I quit my job in September 2020 to write full time, so I spent every waking moment ensuring my decision was vindicated. I continually tried new techniques, scoured my memories and the internet for new ideas, and worked extremely hard.
I had no laurels to rest on. I just had a point to prove.
It shouldn't have been a surprise when May happened. But, similarly to the Stone Roses believing their hype, complacency snuck up on me. In my mind, I had set out to achieve my initial goal — prove my decision correct. But, after that, there was no goal in mind. Life felt too open-ended.
So yes, by all means, put everything you have into achieving your first goal. But keep in mind what you'll do after. This way, you're giving yourself a map you can use to navigate the wilderness facing you.
You're already reinventing yourself. But there's more to it than that.
Think like a musician
Writing on Quora, musician Oliver Lee has some advice for recording artists on how to avoid second album syndrome:
"Have two albums ready when you release the first one (or at least the 'singles' for that album).
Take much longer than people want you to recording the second album and get a good PR person to hype it.
Involve other writing and producing talent in the process in order to speed things up whilst keeping the standard high."
Here's how that can help you and me:
Have your next step in mind as you work toward the first success (as previously mentioned). That way, you can transition into the next stage of your success master plan.
If need be, take your time. Your first piece of success likely wasn't rushed, so why should your second? After all, good things come to those who wait.
Don't be afraid to ask for help. Speak to other like-minded people and bounce ideas off them.
Fun is a criminally underrated tool for success
Second album syndrome drained all creativity from my brain. I needed a break.
So, I did something simple but effective. I saw my friends. Due to Covid restrictions, we hadn't seen each other during the first half of the year, but June changed all that. I had fun.
The benefits of fun are extensive. In this instance, you'll start to feel more enthusiastic about life, something which drips into your work. You're lost in the moment, and for a few hours, the pressure is lifted. It takes little moments like that to find your way again.
Remember your Why
Finally, and perhaps most importantly, search for your why.
Remembering your why is the life source that keeps your ecosystem from dying. Without it, life as you know it would die out.
To help, I've created a few questions to ask yourself:
What's gone wrong?
Why do I do what I do?
What is my five-year goal?
What do I need to do to get there?
Get a journal, grab a pen, and write as the heart pleases. You'll likely find the answer lies within already. You just needed to do a bit of searching.
Although the problem is called second album syndrome, you don't need to be a musician to understand it. Your life is filled with ups and downs. They precede one another.
The true test is how you recover from the highest high and find a way through the lowest low.
If you want to be successful, you will need to have the next step inmind. It's why you see vastly successful actors such as Dwayne Johnson and Ryan Reynolds selling alcohol, creating production companies, and all sorts besides.
It's the next step that keeps you moving.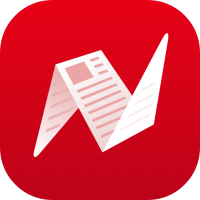 This is original content from NewsBreak's Creator Program. Join today to publish and share your own content.